Not Enough Caffeine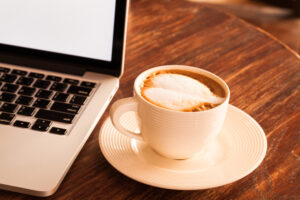 You finally snag the quiet corner at the coffee shop, you local retreat when you really need to get work done. Something about the ambient noise and the fact that nobody around you works with, near, or for you. Just a collection of pilgrims on the road to revenue, beneficiaries of the gig economy hopped up on espresso and pumpkin spice. Take the guy next to you, the one sporting skinny jeans over Chucky T's and a faux flannel shirt beneath an emerging beardlet. He's got the right glasses, an open Moleskine notebook in front of him, and just the right number of stickers on the opened lid of his MacBook Pro. Probably working on a social capital start-up, right? (more…)
Nobel Prizes And Cybersecurity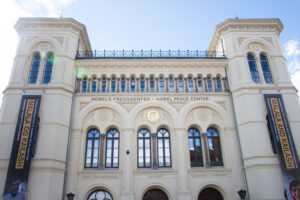 What can well-intentioned Swedes tell us about improving global cybersecurity? Quite a bit, probably, but specifically we should consider the recent award of the Nobel Prize in Economics to Richard Thaler, a professor at The University of Chicago. Thaler's work in human behavior led to a bestseller titled "Nudge," a book about helping people make better decisions. Among his findings was the reality that people didn't voluntarily enroll in 401Ks until their employers made those decisions for them, essentially nudging the employees to be more proactive about the financial health. Once the companies made enrollment essentially mandatory, employees understood the benefit. (more…)
Dirty Deeds Done Dirt Cheap
There are two types of electrical power. The first is AC, or alternating current. It's what comes out of the plug in the wall. The second is DC, which is stored and distributed by batteries. The combination of the two would be, well, shocking, and it might even generate classic hits like "Back in Black" and "Hell's Bells." But those are not the relevant stories about ACDC these days. (more…)
The Connector
It's called the connector. The section of highway where I-75 and I-85 join together to pass through the booming metropolis of Atlanta. It is almost always congested, and it carries a lot of information, not unlike the building that used to rise above the north end of the massive swath of concrete. That's where the Equifax building used to be, and might still be. (more…)
The Safari of Cybersecurity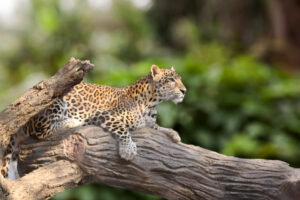 Sitting on a shady porch overlooking the river and savanna of Samburo in Northern Kenya. To the left, several elephants lounge in the water. To the right, baboons gather along the riverbank and the safety of the trees beyond. In the middle, just across the river from the shady porch, a leopard stretches lazily to shake off a midday nap and surveys the evening's offerings at what might be considered his food court. Dissatisfied with the current menu, the leopard retires to the shade of the saltbush and acacia tree to give the chefs at the circle of life cafe a chance to prepare a fresh offering.
(more…)
Cousin Eddie And Hurricane Names
Clark Griswald's cousin meant well, but every time he pulled the RV into the driveway, chaos ensued. All Clark seemed to get out of the visits was a pair of white patent leather loafers. Ain't family grand, especially when you're on vacation.
Justice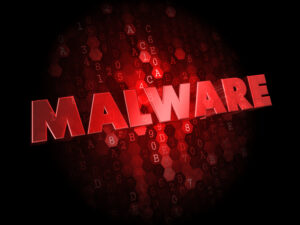 Politico and others report that the Department of Justice has indicted a Chinese national accused of selling malware to hack a number of American and European companies. The general sense is that Yu Pingan and friends conspired to create the Sakula malware used effectively in the OPM breach and others.
(more…)
The Semantics Of Passwords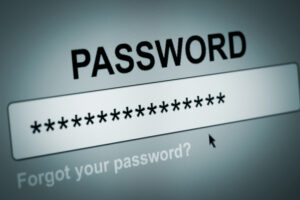 One of the hallmarks of successful cybersecurity is an organization's ability to protect its assets while making them fully available to staff. The right people accessing the right data and moving the human ball forward. That's the stuff dreams are made of. A key ingredient to that stuff is a mechanism that encourages and requires robust passwords at the consumer level. Not the general consumer, of course, but the staff who consumes your data in order to help your business thrive.
Beyond The Political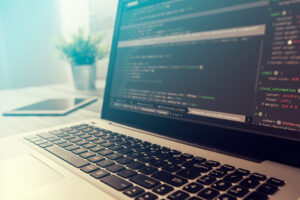 Politics is one of those topics best avoided among polite company, and this post in no way espouses particular views or partisan sentiments. It is difficult to talk about federal efforts to enhance cybersecurity without drawing attention to national politics, but that is what we hope to do. (more…)
Harvey The Unimaginable
Back in the day, there was an offbeat Broadway show about an imaginary rabbit that occupied the house and lives of good people. It just sort of seeped in, like a rising tide, from the basement. That rabbit's name was Harvey, and he was seen only by those who really wanted or needed to see him. (more…)
Riding Along On Easy Street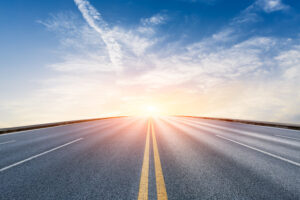 Your organization is a well-oiled machine. It's nimble, responsive, and ready to follow in any direction you lead. Or lean. In many ways, it's like a Segway. You don't want to get too far ahead of it, and if you stay behind it, the machine will simply stand still. You have to confidently lean in the direction you want it to go, and you have to trust it to respond accordingly. When you reach that level of synergy, you and your Segway — your organization — become one.
The Swede Smell Of Cyber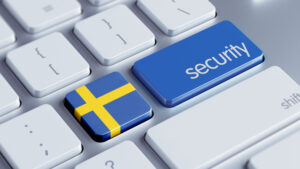 Checking into the hotel in Stockholm, visiting Scandinavia with the family, I couldn't help notice the local papers. On the cover, above the fold, was the face of a man frustrated with a recent turn of events. Even though I couldn't read the words — I don't know Swedish — I could tell the man was a politician. It was that kind of picture. Given the current state of American politics, it was almost refreshing to see another country swimming in scandal. Imagine my surprise, though, when I discovered the punchline. There were no prostitutes or drunken junkets. There was only cyber. But it was just as messy.
Cat Stevens: Cybersecurity Hero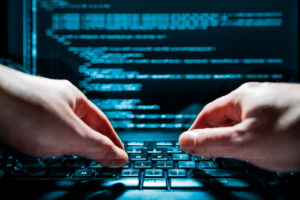 Though he now performs under a different name, Cat Stevens once had his finger on the hippy, singer-songwriter pulse in America. Naturally, this made him something of a cyber savant as well. Naturally. It was his early encouragement of software and firmware updates and the direct correlation between those and network security. And he worked all of this early magic into his lyrics. Specifically one line, which suggested that, "The patches make the goodbyes harder still." Many assumed he was only referring to the blue jeans of our passing youth, faded blue into the sky. But give that joint a rest and read between the lines.
You Have The Power, Mostly
Just when you thought it was safe to go back in the water, Russian hacking resurfaces in waters beyond the political. Sure, it was devastating when we realized that Russia had wormed its way into our electoral and democratic process, but that was apparently just the beginning of the story. (more…)
The Future of Cyber- Part Two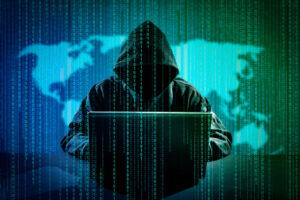 During a recent talk at The Chautauqua Institution, Denise Zheng held forth on the nature of cyber conflict: past, present, and future. A Senior Fellow and the Director of Technology Policy at the Center for Strategic and International Studies, Zheng has some interesting perspectives on the nature of cyber threats going forward. The concept of deterrence, for example is complicated, at least on a national or global scale. "Deterrence requires attribution supported by evidence, further supported by classified information and practices," Zheng suggests, and governments know that for every action there is a reaction, often deploying the same technology. So global resolution of cyber threat potential seems problematic.
The Future of Cyber- Part One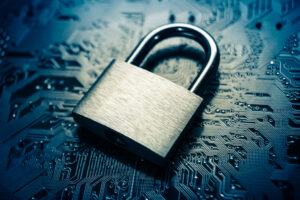 During a recent talk at The Chautauqua Institution, Denise Zheng held forth on the nature of cyber conflict: past, present, and future. A Senior Fellow and the Director of Technology Policy at the Center for Strategic and International Studies, Zheng has also worked as a senate staffer on the Homeland Security Committee, in the Computer Associates software engineering process, and, most recently, on cyber moonshots at DARPA. So her perspective on cyber reflects and informs those of consumers, governments, and leading edge developers. (more…)
Marsha Marsha Marsha!
You would think it would've been Jan Brady who wreaked havoc on the world this summer, trying anything to get the attention that always goes to Marsha. But, alas, it was Cindy, a tropical storm that stormed off the gulf coast like a teenager scorned, leaving a trail of devastation that even Gladys couldn't fix. Homes were destroyed, businesses damaged, and lives lost, reminding us of the serious punch that Mother Nature can pack when she wants to. If you're reading this, you're among the lucky.
No Such Thing As A Free Lunch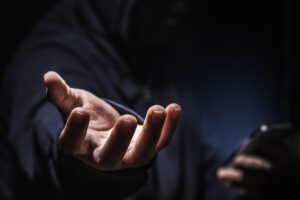 As remarkable as adware can be, both from the marketing side and the consumer side, the fact that banner ads and other promotions stem directly from your search habits is really the least of your worries. Imagine if the ads began to deploy code that controlled your computer, changed your default browser, and tracked your search habits for a Chinese marketing firm?
(more…)
It's A Family Affair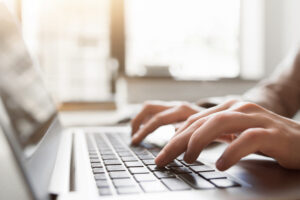 If you grew up in a large family, you know the sensation. Lots of aunts and uncles and thousands of cousins you saw on a limited basis, like every other year or so at a family reunion somewhere. Some of those kids were really weird, and they seem to come by it pretty naturally, since Uncle Fred and Aunt Eunice popped out of the RV with a gin and tonic in one hand and a fistful of political conspiracy theories in the other. Who knew Tolstoy was the second gun on the grassy knoll?
Hacking Up Your Tex-Mex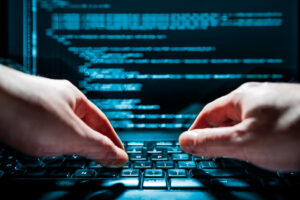 Some breaches are just tough to stomach, and earlier this year that was especially true at Chipotle Mexican Grill stores across the country. Drawing details from a 
recent story
 on The Verge, every state in the Chipotle Nation, it seems, was affected by a credit card POS breach that garnered the hackers sensitive account information. No word yet on whether they wanted black beans or pinto beans with that data.
Camp Songs For IT Professionals
It's summertime, and the livin' is easy. Fish are jumpin', and the cotton is high. If you're lucky, the old memories from summer camp return to the fore, as nostalgia delivers you from the daily stress of network security and constant threats.
The Business Side Of Cyberthreats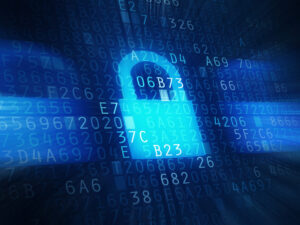 The Wall Street Journal
 is not a publication prone to hyperbole, so a recent headline in the May 18th Business & Finance section screamed for attention. "Cyberthreats Breed Deep Unease" was the title of the article. The media would have us believe that all the really bad things seem to happen to multinationals or political parties. Nothing could be farther from the truth.
When Cybersecurity Is Mainstream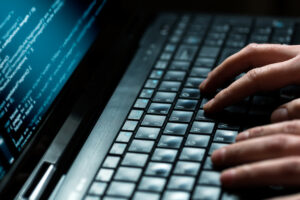 Let's face it. Most IT Departments feel undervalued or ignored. Like lawyers, you try to avoid them at cocktail parties until you need one. At least that's the way it was in the old days, like back in 2015 or so. With the ever-advancing wave of cyberthreats and our reluctance to reduce the epic size of our digital footprints, cybersecurity is entering the mainstream in new and surprising ways. Consider a long but thorough examination of the current state of cybersecurity in, of all places, 
The New Yorker
. Known more for it's insights into western philosophy and the Upper Easy Side, even 
The New Yorker
 has recognized the growing ubiquitousness of cyberthreats. Have you?
Arraigned On The Planes Of Spain
Back when Julie Andrews was in her theatrical prime, there was more than just The Sound of Music in the hills. In My Fair Lady, she repeated "the rains in Spain stay mainly on the plains" in an effort to lose her cockney accent. One could argue that Eliza Doolittle was trying to escape her past and enjoy the liberty associated with a new identity, a new language, a new sense of freedom. The same might be said of Peter Yuryevich Levashov, a Russian hacker whose fingerprints are said to be found on such exploits as the Russian intrusion into our 2016 elections. (more…)
Not What You Think It Is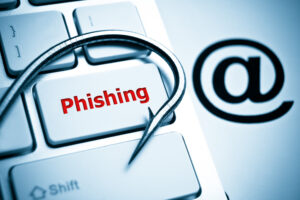 Some things are exactly what you expect. A ballpene hammer, for example, is difficult to mistake for anything else. But if someone hammers your online presence, littering comment and review boxes with inaccurate characterizations of your business, the picture seen by your customers and prospects is very different from what you might imagine. (more…)
Now You See It, Now You Don't
Stand against the wall. That's the common advice given to tourists when they start to make calls on their smartphones in foreign lands. It's not the roaming charges you have to look out for any longer. It's now the roaming thieves who want to steal your phone in broad daylight and compound the pain by phishing your account information to unlock, wipe, and resell the phone. By standing against the wall, you limit the access and cover your blind side. Sadly, the stories are anything but rare. (more…)
Bundle Up To Avoid The Cold
With every passing week, it seems, cyberthreats and hacks inundate the news cycle and bring home the absolute insecurity that most of us experience (or should) when we take even the smallest of baby steps with our digital footprints. Of late, it's the Russians who seem to take center stage, hacking our politics and manipulating our elections. Though we could debate the extent of the success, nobody seems to doubt the intent any longer. If those chilly diplomatic breezes seem to intimate a second cold war, will cyber be the weapon of choice? Is it already?