The Semantics Of Passwords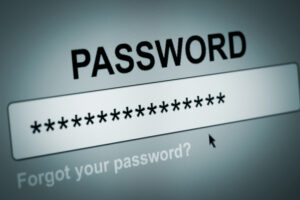 One of the hallmarks of successful cybersecurity is an organization's ability to protect its assets while making them fully available to staff. The right people accessing the right data and moving the human ball forward. That's the stuff dreams are made of. A key ingredient to that stuff is a mechanism that encourages and requires robust passwords at the consumer level. Not the general consumer, of course, but the staff who consumes your data in order to help your business thrive.
Harvey The Unimaginable
Back in the day, there was an offbeat Broadway show about an imaginary rabbit that occupied the house and lives of good people. It just sort of seeped in, like a rising tide, from the basement. That rabbit's name was Harvey, and he was seen only by those who really wanted or needed to see him. (more…)
Riding Along On Easy Street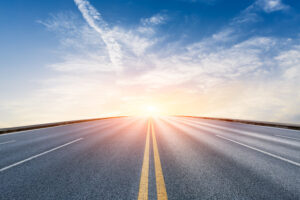 Your organization is a well-oiled machine. It's nimble, responsive, and ready to follow in any direction you lead. Or lean. In many ways, it's like a Segway. You don't want to get too far ahead of it, and if you stay behind it, the machine will simply stand still. You have to confidently lean in the direction you want it to go, and you have to trust it to respond accordingly. When you reach that level of synergy, you and your Segway — your organization — become one.
The Swede Smell Of Cyber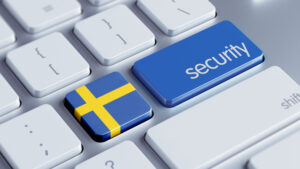 Checking into the hotel in Stockholm, visiting Scandinavia with the family, I couldn't help notice the local papers. On the cover, above the fold, was the face of a man frustrated with a recent turn of events. Even though I couldn't read the words — I don't know Swedish — I could tell the man was a politician. It was that kind of picture. Given the current state of American politics, it was almost refreshing to see another country swimming in scandal. Imagine my surprise, though, when I discovered the punchline. There were no prostitutes or drunken junkets. There was only cyber. But it was just as messy.
Cat Stevens: Cybersecurity Hero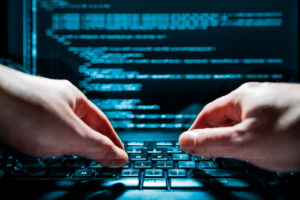 Though he now performs under a different name, Cat Stevens once had his finger on the hippy, singer-songwriter pulse in America. Naturally, this made him something of a cyber savant as well. Naturally. It was his early encouragement of software and firmware updates and the direct correlation between those and network security. And he worked all of this early magic into his lyrics. Specifically one line, which suggested that, "The patches make the goodbyes harder still." Many assumed he was only referring to the blue jeans of our passing youth, faded blue into the sky. But give that joint a rest and read between the lines.
You Have The Power, Mostly
Just when you thought it was safe to go back in the water, Russian hacking resurfaces in waters beyond the political. Sure, it was devastating when we realized that Russia had wormed its way into our electoral and democratic process, but that was apparently just the beginning of the story. (more…)
The Future of Cyber- Part Two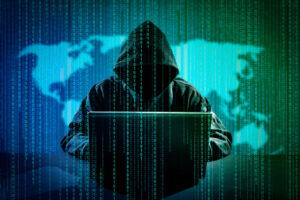 During a recent talk at The Chautauqua Institution, Denise Zheng held forth on the nature of cyber conflict: past, present, and future. A Senior Fellow and the Director of Technology Policy at the Center for Strategic and International Studies, Zheng has some interesting perspectives on the nature of cyber threats going forward. The concept of deterrence, for example is complicated, at least on a national or global scale. "Deterrence requires attribution supported by evidence, further supported by classified information and practices," Zheng suggests, and governments know that for every action there is a reaction, often deploying the same technology. So global resolution of cyber threat potential seems problematic.
The Future of Cyber- Part One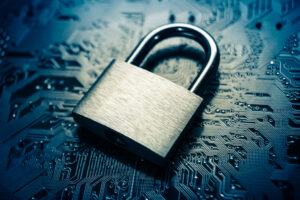 During a recent talk at The Chautauqua Institution, Denise Zheng held forth on the nature of cyber conflict: past, present, and future. A Senior Fellow and the Director of Technology Policy at the Center for Strategic and International Studies, Zheng has also worked as a senate staffer on the Homeland Security Committee, in the Computer Associates software engineering process, and, most recently, on cyber moonshots at DARPA. So her perspective on cyber reflects and informs those of consumers, governments, and leading edge developers. (more…)
Marsha Marsha Marsha!
You would think it would've been Jan Brady who wreaked havoc on the world this summer, trying anything to get the attention that always goes to Marsha. But, alas, it was Cindy, a tropical storm that stormed off the gulf coast like a teenager scorned, leaving a trail of devastation that even Gladys couldn't fix. Homes were destroyed, businesses damaged, and lives lost, reminding us of the serious punch that Mother Nature can pack when she wants to. If you're reading this, you're among the lucky.
The Smaller They Are, The Harder They Fall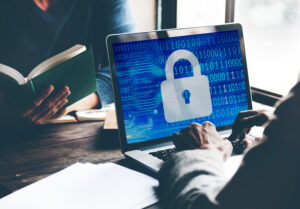 While the media streams constantly with news of big-name breaches that threaten the global economy to the core, an even more significant story grows on the outer banks of public awareness. Sure, the big banks and retailers have lots of data to steal, but they also have the resources to protect their networks. The same is not always true of smaller enterprises. Perhaps in recognition of this, ransomware attacks on small businesses are increasing in greater numbers than their Goliath counterparts, according to 
Small Business Trends
.
No Such Thing As A Free Lunch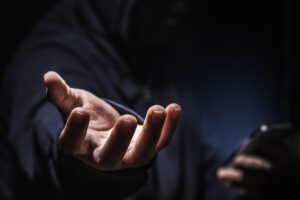 As remarkable as adware can be, both from the marketing side and the consumer side, the fact that banner ads and other promotions stem directly from your search habits is really the least of your worries. Imagine if the ads began to deploy code that controlled your computer, changed your default browser, and tracked your search habits for a Chinese marketing firm?
(more…)
It's A Family Affair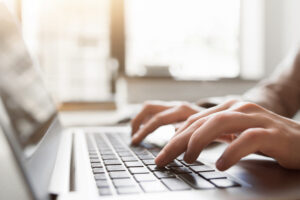 If you grew up in a large family, you know the sensation. Lots of aunts and uncles and thousands of cousins you saw on a limited basis, like every other year or so at a family reunion somewhere. Some of those kids were really weird, and they seem to come by it pretty naturally, since Uncle Fred and Aunt Eunice popped out of the RV with a gin and tonic in one hand and a fistful of political conspiracy theories in the other. Who knew Tolstoy was the second gun on the grassy knoll?
Hacking Up Your Tex-Mex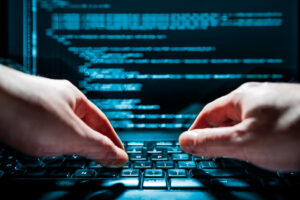 Some breaches are just tough to stomach, and earlier this year that was especially true at Chipotle Mexican Grill stores across the country. Drawing details from a 
recent story
 on The Verge, every state in the Chipotle Nation, it seems, was affected by a credit card POS breach that garnered the hackers sensitive account information. No word yet on whether they wanted black beans or pinto beans with that data.
Camp Songs For IT Professionals
It's summertime, and the livin' is easy. Fish are jumpin', and the cotton is high. If you're lucky, the old memories from summer camp return to the fore, as nostalgia delivers you from the daily stress of network security and constant threats.
The Business Side Of Cyberthreats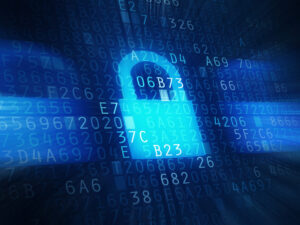 The Wall Street Journal
 is not a publication prone to hyperbole, so a recent headline in the May 18th Business & Finance section screamed for attention. "Cyberthreats Breed Deep Unease" was the title of the article. The media would have us believe that all the really bad things seem to happen to multinationals or political parties. Nothing could be farther from the truth.
When Cybersecurity Is Mainstream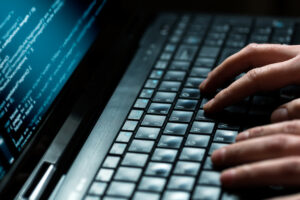 Let's face it. Most IT Departments feel undervalued or ignored. Like lawyers, you try to avoid them at cocktail parties until you need one. At least that's the way it was in the old days, like back in 2015 or so. With the ever-advancing wave of cyberthreats and our reluctance to reduce the epic size of our digital footprints, cybersecurity is entering the mainstream in new and surprising ways. Consider a long but thorough examination of the current state of cybersecurity in, of all places, 
The New Yorker
. Known more for it's insights into western philosophy and the Upper Easy Side, even 
The New Yorker
 has recognized the growing ubiquitousness of cyberthreats. Have you?
Hacking Ain't What it Used to Be
Do you remember 1986? The first class was inducted into the Rock and Roll Hall of Fame, the Challenger Space Shuttle disaster rocked our world, and Top Gun was the highest grossing film of the year. That year also brought us the Computer Fraud and Abuse Act (CFAA), a law that many have suggested hasn't kept up with the rapid pace of technological innovation. After all, ARPANET was in its infancy in 1983, and the World Wide Web wouldn't become a consumer reality until around 1990. Protecting isolated computers is a wildly different thing from keeping networked devices secure in the IOT world. (more…)
The Imperfect Storm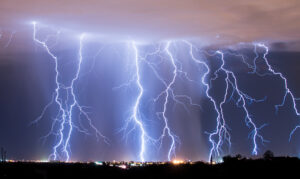 There's a storm brewing, potential chaos lurking in the wings. And I'm not talking about politics. Though, if we're being honest, there's a storm brewing there, too. We can argue cause and effect, but the world is changing in palpable ways, probably more rapidly than we imagine. (more…)
When The Chips Are Down
Ever had that feeling that someone is watching you, like the door is ajar and folks just passing by the office can see everything on your desk? Have you felt that way for the last seven years? If so, you're not alone, especially if your computers use Intel chips with vPro technology. According to a 
recent Ars Technica report
, Intel has only recently provided a patch to a backdoor in your network that has been open since the year Facebook was launched. Think about that.
Who's Baking Your Cookies?
So you say you're not a Yahoo user, that the news of their latest breach is no concern of yours. That sound about right? Well, you may be right, but consider also that the exploit used in the latest breach (early February) has far-reaching implications for anyone who takes even the first step onto the Internet. (more…)
Who's Watching The Watchers?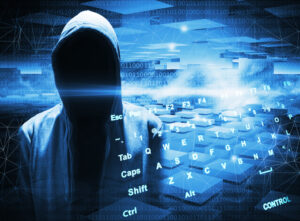 It's been a strange month or two in the world, and that's not simply a political statement. There is a very real sense that somebody's watching, all of us, all the time, and that we should take that for granted. Increasingly, it seems, that voyeurism extends beyond our digital footprint and into our everyday physical spaces. While novelists and science fiction authors have been seizing on the approach of these days for decades, the Luddites are always the last to know. But, you might ask, who is watching the watchers? Apparently, that would be Wikileaks. (more…)
Now You See It, Now You Don't
Stand against the wall. That's the common advice given to tourists when they start to make calls on their smartphones in foreign lands. It's not the roaming charges you have to look out for any longer. It's now the roaming thieves who want to steal your phone in broad daylight and compound the pain by phishing your account information to unlock, wipe, and resell the phone. By standing against the wall, you limit the access and cover your blind side. Sadly, the stories are anything but rare. (more…)
Bundle Up To Avoid The Cold
With every passing week, it seems, cyberthreats and hacks inundate the news cycle and bring home the absolute insecurity that most of us experience (or should) when we take even the smallest of baby steps with our digital footprints. Of late, it's the Russians who seem to take center stage, hacking our politics and manipulating our elections. Though we could debate the extent of the success, nobody seems to doubt the intent any longer. If those chilly diplomatic breezes seem to intimate a second cold war, will cyber be the weapon of choice? Is it already?
Somewhere Between Sliced Turkey and Santa Claus
Your organization has weathered some storms, am I right? The valleys between the peaks, when sales slow and payroll weighs heavy on the mind. You've hired through the good times and had to cut back in the lean times, but you've steadied the ship and there's quite a bit to be thankful for as you try to recover from Aunt Eunice's cornbread stuffing. And how about some steady quarterly earnings and revenue growth to go with that maize? That would be the best gift of all to slide down the chimney in a couple of weeks. (more…)
And In Other News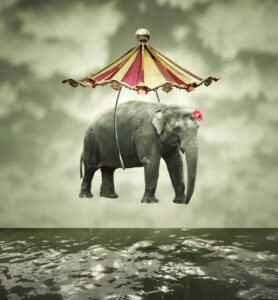 While the world has been watching the American political circus over the past several years, a recurring question put forth by all parties has been, "Can this or that person be trusted with the nuclear codes?" This is an important question, no doubt, but one that overshadows an even more significant question. Granted, the President is the single gatekeeper to the national arsenal, but enemies foreign and domestic seem to be making their own keys to nuclear infrastructure these days. (more…)
Dyn-A-Mite!
A closer look at recent chaotic events surrounding the DDoS attacks on Dyn DNS reveals some frightening things about our rapidly growing dependence on the Internet. A recent NY Times article does a great job of explicating the events in layman's terms, including the warning, "And the threats will continue long after Election Day for a nation that increasingly keeps its data in the cloud and has oftentimes kept its head in the sand." (more…)
Open Says A Me
Passwords are the first line of defense for critical network infrastructure. Building an organizational expectation for strong password use in no longer seen as an option. It is now a requirement. If you can get your staff to deploy 8-12 characters randomly selected from all varieties available, that's $uPer GrE@+. (more…)
Politics as Unusual
Regardless of your political affiliation or your favorite — or least unfavorite — candidate, the 2016 election cycle has been anything but predictable. If this were a circus, it would be a very good one. Instead, though, it is the pinnacle of the democratic mechanism by which we choose our leadership. That is a sobering reality that could make you reach for the bottle. (more…)
Hackers Prove Patient But Swift
Breaching a global bank network is no smash and grab operation. As organizations focus and fund their cybersecurity resources with even greater alacrity, the bad guys have to continue to polish the edge of their sword, patiently waiting for the right opportunities to score bigger and bigger hits. Such is the case with the recent — and second — attack on Swift, the global messaging network banks use to move money around. If you think you're covering all your bases and keeping your data out of harm's way, you may be giving yesterday's news and last week's security protocols too much play. Hackers, in one small way, are like PGA Tour Pros: These Guys Are Good. (more…)
A Coppertone Moment
It's the official beginning of summer, and hundreds of thousands of tourists from the far reaches of North America are making their way across the USA in a Chevrolet, migrating to the seasonal climes and exotic beverage offerings of coastal communities across the Southeast. Escaping the more — perhaps presumably — mundane and pedestrian challenges of their normal lives, many tourists engage in atypical behavior, casting inhibitions to the wind and embracing the larger world in various stages of sobriety and dress. It's all umbrella drinks and beach reads, kids running amok and minivans loaded with folding chairs and inflatables. Now imagine your data sitting next to that family in Denny's. You know the one. (more…)
Grab That High Voltage Line, Again
As thrilling as it might have been for the relatively few men and women who successfully navigated the Ashley Madison portal to extramarital affairs, nothing can compare to the thrill of seeing your name and vital statistics on view in the public square, again. But that is the ruling of a District Court Judge in Eastern Missouri, who determined that "embarrassment" was not sufficient cause for the plaintiffs to proceed as "John Does" in their suit against Avid Dating Life, Inc. for not protecting their sensitive data. This New York Times article will get you up to speed, if necessary. (more…)
Bite from the Apple
Which interests outweigh the others? Should the U.S. Government be able to force Apple to assist in breaching the iPhone used by a terrorist? Or should consumers rest assured that, even when their feet are held to the fire, private companies can hold the line about their intellectual property and the security of their products? What was set to be a contentious and landmark legal battle has now been relegated to the moot court and debate team practice file. (more…)
Security Starts In The Home
Or maybe the home office, where the perception might exist that the greatest threat to network and data security is a rogue Russian hacker or a disenfranchised neckbeard living in his mother's basement. But that perception is just the tip of the iceberg, and too many organizations spend too much time rearranging the deck chairs on the Titanic.
If you want to see the problem more clearly, take a look around the office, from Agnes in Accounting to Stan the Man in Sales. From Reggie in Receiving to Ruth in Reception. The people on your staff are wonderful, devoted, and talented members of your team. They are also the biggest threat to your security. (more…)
And The Award Goes To…
It's awards season, our time of looking back to a previous year's achievements across a variety of cultural disciplines. The Oscars, the Golden Globes, and the Peoples' Choice Awards are just a few. As an IT professional, you've longed for more industry-specific recognition, and awards like "Best Pocket Protector in a Supporting Role" or "Best Line of Code in a Feature Length Composition" make your digital heart sing. (more…)
The Gifts That Keep On Giving
Isn't it great to be back at work? The kids are back in school, the elf-on-the-shelf is back in the attic planning next year's pranks, and all you've got left to look forward to are the credit card bills. Santa was a bit overzealous, perhaps, but the looks on their faces make it all worthwhile, am I right? (more…)
Ho Ho Hold On Just A Minute
As an IT professional, you are familiar with social engineering. You've probably even had specific training on social engineering and the ubiquitous threat it poses to your network. As a result, you look suspiciously at Melvin, the new facilities guy, as he makes small talk with Raynell at the front desk. Is that a thumb drive on his big key ring? (more…)
That Time Again Already?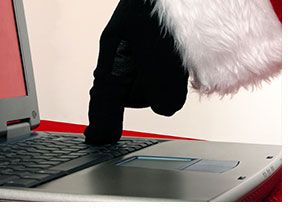 It's the beginning of the holiday season. The radio stations switched to Christmas carols around Halloween, Santa is ringing a bell over a red bucket on every street corner, and we haven't even carved the first of the annual pair of turkeys, much less cleared the freezer of last year's fruitcakes from Aunt Eunice. Our only consolation, apparently, is the conspicuous consumption masking itself as Black Friday.
(more…)
Acting on CyberTerrorism
As an IT professional, you are the leading edge of your organization's defense against all things cyber. You've got John Wayne's swagger, Liam Neeson's focus, Harrison Ford's nimbility, Harvey Keitel's calm sense of urgency, and Samuel L. Jackson's patent inability to suffer fools. Say what again. I dare you. I double dare you.
Penetrating Proximity
You're an IT professional, so you know the man behind the curtain. In some cases you are the man behind the curtain. But I bet you still tense up if somebody's standing a little too close when you're at the ATM. You still get curious when others get curious about your personal information, like your address or phone number or date of birth. And if they ask for your SSN, the hair on the back of your neck stands up. All natural responses for someone at the leading edge of cyber defense.
Hillary's Email and National Security
As Republicans try to make political hay while the sun shines on Hillary's private email server, another national security issue rears its ugly head from the latest batch of those released emails. The AP reported last month that Russian hackers tried to access Hillary's private server at least five times while she was secretary of state. The attempts in 2011 were disguised as fake New York State traffic tickets and, if opened, would have embedded malware that would allow foreign nationals to control her server and access all of the information stored there. (more…)
Government Contractors and APTs
The last several months have seen an increase in the reported breaches of government or related networks. The University of Virginia network was breached recently by Chinese hackers, mainly, it is thought, because of their connection to DoD, Intelligence, and other government contractors, programs, and facilities.
Government contractors seem especially vulnerable these days, particularly to APTs, so let's take a look at this threat with fresh eyes. (more…)
An Affair to Remember
Imagine your life as a conservative, family values politician, or maybe even a minister, leading a flock of faithful men and women, your devoted wife at your side and pictures of the children on the desk behind you. That's the "Before" picture, the one you see in your mind before the Ashley Madison hack and data dump, before the world connected your name and address and, in some cases, your most intimate details with the online presence designed to optimize invisibility. The "After" picture? Well, that one's still in process, but the smiles evaporated quickly, and it's an image that's likely to stick with you for a long time. (more…)
Welcome to Fergus Falls!
The thumb drive sits on the edge of the table, carefully wrapped in cellophane and surrounded by the other promotional materials from the SWAG bag left by the Chamber of Commerce. It was a very nice gesture, and you're giving serious thought to the guided tour of local brewpubs pictured in one of the brochures, but you eye the thumb drive with suspicion. And rightfully so. (more…)
If It Ends in Y, It Could Be A Monday
Think of today as Monday. Maybe you're just back from a long holiday weekend. You've celebrated the birth of a nation, perhaps, and the chili dogs are still waging war, keeping the spirit of rest and relaxation alive and well. Now the battle takes a twist as you rattle down the list. These are the projects you face today, the fires that demand your immediate attention, like the chili dogs.
(more…)
Cybersecurity Dragnet
Analysts from the far reaches of the cybersecurity empire remind us of the many challenges we face daily, and some of these will no doubt wreak havoc in 2015 because the threat evolves rapidly to exploit weaknesses we don't even know exist yet. Other, more predictable threats use proven strategies to exploit known weak links in our organizations. Human links. These are a couple of their stories. (more…)
Brave New World
Cybersecurity is approaching oxygen and water on the list of things we need to survive in this crazy world of ours. The threats are very real, whether deployed by governments around the globe or neckbeard hackers in the window booth at the corner coffee shop. The technology we create to make our lives easier now requires extraordinary vigilance, but it's not the machines we should fear, as science fiction writers originally thought. The biggest threats seem to be the humans manipulating the good technology for bad purposes, and we can never completely isolate ourselves from them. Or can we? (more…)
Hollywood Hacks
Have you ever seen a movie you disliked so much that you wanted your money back? Maybe you kept hoping it would get better but finally you just had to get up and leave. We even use the previews to judge the movies by their covers, voting with our wallets to guide movie studios across our discriminating palates.
Now imagine disliking a preview so much that North Korea orders its national army's cyberwar unit to hack into the Sony Pictures network and create as much chaos as possible without leaving a trail. That's a strong vote with a big wallet and even bigger repercussions. (more…)
What's in a Name?
Jeremy Hammond. A name you've probably never heard of. And he was recently the FBI's most-wanted cybercriminal. As a hactivist for more than a decade, Hammond breached Stratfor, a security company with clients like Homeland Security and the Defense Department. At one point he knew the credit card information for the United States Marine Corps. Hackers with that kind of chutzpah are few and proud, indeed. (more…)
Blinding Growth
Utility companies are tearing up 9th Avenue in Midtown Manhattan, fueling the frustration of cabbies and pedestrians alike. The pasta bowl that is the highway system surrounding Atlanta is almost always under construction, locking traffic up around the clock, it seems. Both examples show the impact of interrupting the flow of traffic. As we build and grow our human presence, infrastructure never seems adequate, but we are always hesitant to change or upgrade because we don't want to interrupt the flow. We close our eyes and cross our fingers. (more…)
Knock Knock.
Remember the novelty of the knock knock joke, the thousands of iterations and puns that could be generated from the simplest of phrases? Orange you glad I asked? It's all coming back to you, isn't it? The response always starts with a chuckle, a reward for the cleverness of the wordplay. Near the end of the joke series (because there is never just one) a groan ensues, patience ends, and clever children are banished to the kids' table or told to go play outside. (more…)