Not Enough Caffeine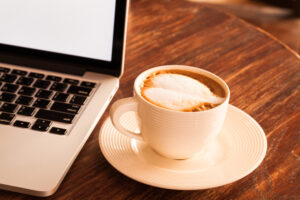 You finally snag the quiet corner at the coffee shop, you local retreat when you really need to get work done. Something about the ambient noise and the fact that nobody around you works with, near, or for you. Just a collection of pilgrims on the road to revenue, beneficiaries of the gig economy hopped up on espresso and pumpkin spice. Take the guy next to you, the one sporting skinny jeans over Chucky T's and a faux flannel shirt beneath an emerging beardlet. He's got the right glasses, an open Moleskine notebook in front of him, and just the right number of stickers on the opened lid of his MacBook Pro. Probably working on a social capital start-up, right? (more…)
Nobel Prizes And Cybersecurity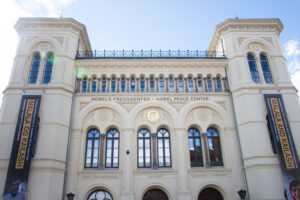 What can well-intentioned Swedes tell us about improving global cybersecurity? Quite a bit, probably, but specifically we should consider the recent award of the Nobel Prize in Economics to Richard Thaler, a professor at The University of Chicago. Thaler's work in human behavior led to a bestseller titled "Nudge," a book about helping people make better decisions. Among his findings was the reality that people didn't voluntarily enroll in 401Ks until their employers made those decisions for them, essentially nudging the employees to be more proactive about the financial health. Once the companies made enrollment essentially mandatory, employees understood the benefit. (more…)
Dirty Deeds Done Dirt Cheap
There are two types of electrical power. The first is AC, or alternating current. It's what comes out of the plug in the wall. The second is DC, which is stored and distributed by batteries. The combination of the two would be, well, shocking, and it might even generate classic hits like "Back in Black" and "Hell's Bells." But those are not the relevant stories about ACDC these days. (more…)
The Connector
It's called the connector. The section of highway where I-75 and I-85 join together to pass through the booming metropolis of Atlanta. It is almost always congested, and it carries a lot of information, not unlike the building that used to rise above the north end of the massive swath of concrete. That's where the Equifax building used to be, and might still be. (more…)
The Safari of Cybersecurity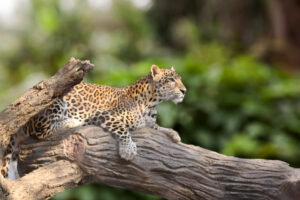 Sitting on a shady porch overlooking the river and savanna of Samburo in Northern Kenya. To the left, several elephants lounge in the water. To the right, baboons gather along the riverbank and the safety of the trees beyond. In the middle, just across the river from the shady porch, a leopard stretches lazily to shake off a midday nap and surveys the evening's offerings at what might be considered his food court. Dissatisfied with the current menu, the leopard retires to the shade of the saltbush and acacia tree to give the chefs at the circle of life cafe a chance to prepare a fresh offering.
(more…)
Cousin Eddie And Hurricane Names
Justice
The Semantics Of Passwords
Harvey The Unimaginable
Back in the day, there was an offbeat Broadway show about an imaginary rabbit that occupied the house and lives of good people. It just sort of seeped in, like a rising tide, from the basement. That rabbit's name was Harvey, and he was seen only by those who really wanted or needed to see him. (more…)
Riding Along On Easy Street
The Swede Smell Of Cyber
Cat Stevens: Cybersecurity Hero
You Have The Power, Mostly
Just when you thought it was safe to go back in the water, Russian hacking resurfaces in waters beyond the political. Sure, it was devastating when we realized that Russia had wormed its way into our electoral and democratic process, but that was apparently just the beginning of the story. (more…)
The Future of Cyber- Part Two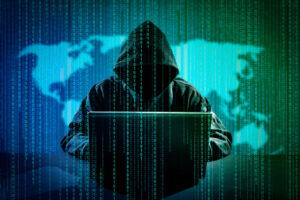 During a recent talk at The Chautauqua Institution, Denise Zheng held forth on the nature of cyber conflict: past, present, and future. A Senior Fellow and the Director of Technology Policy at the Center for Strategic and International Studies, Zheng has some interesting perspectives on the nature of cyber threats going forward. The concept of deterrence, for example is complicated, at least on a national or global scale. "Deterrence requires attribution supported by evidence, further supported by classified information and practices," Zheng suggests, and governments know that for every action there is a reaction, often deploying the same technology. So global resolution of cyber threat potential seems problematic.
The Future of Cyber- Part One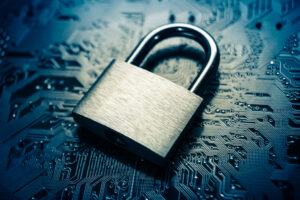 During a recent talk at The Chautauqua Institution, Denise Zheng held forth on the nature of cyber conflict: past, present, and future. A Senior Fellow and the Director of Technology Policy at the Center for Strategic and International Studies, Zheng has also worked as a senate staffer on the Homeland Security Committee, in the Computer Associates software engineering process, and, most recently, on cyber moonshots at DARPA. So her perspective on cyber reflects and informs those of consumers, governments, and leading edge developers. (more…)
Marsha Marsha Marsha!
The Smaller They Are, The Harder They Fall
No Such Thing As A Free Lunch
It's A Family Affair
Hacking Up Your Tex-Mex
Camp Songs For IT Professionals
The Business Side Of Cyberthreats
When Cybersecurity Is Mainstream
Hacking Ain't What it Used to Be
Do you remember 1986? The first class was inducted into the Rock and Roll Hall of Fame, the Challenger Space Shuttle disaster rocked our world, and Top Gun was the highest grossing film of the year. That year also brought us the Computer Fraud and Abuse Act (CFAA), a law that many have suggested hasn't kept up with the rapid pace of technological innovation. After all, ARPANET was in its infancy in 1983, and the World Wide Web wouldn't become a consumer reality until around 1990. Protecting isolated computers is a wildly different thing from keeping networked devices secure in the IOT world. (more…)
The Imperfect Storm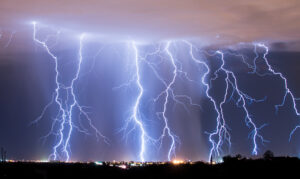 There's a storm brewing, potential chaos lurking in the wings. And I'm not talking about politics. Though, if we're being honest, there's a storm brewing there, too. We can argue cause and effect, but the world is changing in palpable ways, probably more rapidly than we imagine. (more…)
When The Chips Are Down
Who's Baking Your Cookies?
So you say you're not a Yahoo user, that the news of their latest breach is no concern of yours. That sound about right? Well, you may be right, but consider also that the exploit used in the latest breach (early February) has far-reaching implications for anyone who takes even the first step onto the Internet. (more…)
Who's Watching The Watchers?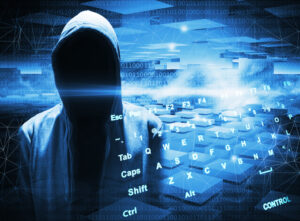 It's been a strange month or two in the world, and that's not simply a political statement. There is a very real sense that somebody's watching, all of us, all the time, and that we should take that for granted. Increasingly, it seems, that voyeurism extends beyond our digital footprint and into our everyday physical spaces. While novelists and science fiction authors have been seizing on the approach of these days for decades, the Luddites are always the last to know. But, you might ask, who is watching the watchers? Apparently, that would be Wikileaks. (more…)
Now You See It, Now You Don't
Stand against the wall. That's the common advice given to tourists when they start to make calls on their smartphones in foreign lands. It's not the roaming charges you have to look out for any longer. It's now the roaming thieves who want to steal your phone in broad daylight and compound the pain by phishing your account information to unlock, wipe, and resell the phone. By standing against the wall, you limit the access and cover your blind side. Sadly, the stories are anything but rare. (more…)
Bundle Up To Avoid The Cold
With every passing week, it seems, cyberthreats and hacks inundate the news cycle and bring home the absolute insecurity that most of us experience (or should) when we take even the smallest of baby steps with our digital footprints. Of late, it's the Russians who seem to take center stage, hacking our politics and manipulating our elections. Though we could debate the extent of the success, nobody seems to doubt the intent any longer. If those chilly diplomatic breezes seem to intimate a second cold war, will cyber be the weapon of choice? Is it already?
Somewhere Between Sliced Turkey and Santa Claus
Your organization has weathered some storms, am I right? The valleys between the peaks, when sales slow and payroll weighs heavy on the mind. You've hired through the good times and had to cut back in the lean times, but you've steadied the ship and there's quite a bit to be thankful for as you try to recover from Aunt Eunice's cornbread stuffing. And how about some steady quarterly earnings and revenue growth to go with that maize? That would be the best gift of all to slide down the chimney in a couple of weeks. (more…)
And In Other News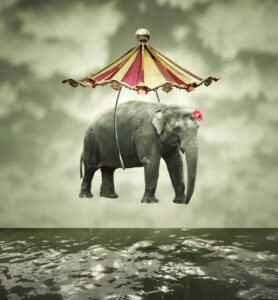 While the world has been watching the American political circus over the past several years, a recurring question put forth by all parties has been, "Can this or that person be trusted with the nuclear codes?" This is an important question, no doubt, but one that overshadows an even more significant question. Granted, the President is the single gatekeeper to the national arsenal, but enemies foreign and domestic seem to be making their own keys to nuclear infrastructure these days. (more…)
Dyn-A-Mite!
A closer look at recent chaotic events surrounding the DDoS attacks on Dyn DNS reveals some frightening things about our rapidly growing dependence on the Internet. A recent NY Times article does a great job of explicating the events in layman's terms, including the warning, "And the threats will continue long after Election Day for a nation that increasingly keeps its data in the cloud and has oftentimes kept its head in the sand." (more…)
Open Says A Me
Passwords are the first line of defense for critical network infrastructure. Building an organizational expectation for strong password use in no longer seen as an option. It is now a requirement. If you can get your staff to deploy 8-12 characters randomly selected from all varieties available, that's $uPer GrE@+. (more…)
Politics as Unusual
Regardless of your political affiliation or your favorite — or least unfavorite — candidate, the 2016 election cycle has been anything but predictable. If this were a circus, it would be a very good one. Instead, though, it is the pinnacle of the democratic mechanism by which we choose our leadership. That is a sobering reality that could make you reach for the bottle. (more…)
Hackers Prove Patient But Swift
Breaching a global bank network is no smash and grab operation. As organizations focus and fund their cybersecurity resources with even greater alacrity, the bad guys have to continue to polish the edge of their sword, patiently waiting for the right opportunities to score bigger and bigger hits. Such is the case with the recent — and second — attack on Swift, the global messaging network banks use to move money around. If you think you're covering all your bases and keeping your data out of harm's way, you may be giving yesterday's news and last week's security protocols too much play. Hackers, in one small way, are like PGA Tour Pros: These Guys Are Good. (more…)
A Coppertone Moment
It's the official beginning of summer, and hundreds of thousands of tourists from the far reaches of North America are making their way across the USA in a Chevrolet, migrating to the seasonal climes and exotic beverage offerings of coastal communities across the Southeast. Escaping the more — perhaps presumably — mundane and pedestrian challenges of their normal lives, many tourists engage in atypical behavior, casting inhibitions to the wind and embracing the larger world in various stages of sobriety and dress. It's all umbrella drinks and beach reads, kids running amok and minivans loaded with folding chairs and inflatables. Now imagine your data sitting next to that family in Denny's. You know the one. (more…)
Grab That High Voltage Line, Again
As thrilling as it might have been for the relatively few men and women who successfully navigated the Ashley Madison portal to extramarital affairs, nothing can compare to the thrill of seeing your name and vital statistics on view in the public square, again. But that is the ruling of a District Court Judge in Eastern Missouri, who determined that "embarrassment" was not sufficient cause for the plaintiffs to proceed as "John Does" in their suit against Avid Dating Life, Inc. for not protecting their sensitive data. This New York Times article will get you up to speed, if necessary. (more…)
Bite from the Apple
Which interests outweigh the others? Should the U.S. Government be able to force Apple to assist in breaching the iPhone used by a terrorist? Or should consumers rest assured that, even when their feet are held to the fire, private companies can hold the line about their intellectual property and the security of their products? What was set to be a contentious and landmark legal battle has now been relegated to the moot court and debate team practice file. (more…)
Security Starts In The Home
Or maybe the home office, where the perception might exist that the greatest threat to network and data security is a rogue Russian hacker or a disenfranchised neckbeard living in his mother's basement. But that perception is just the tip of the iceberg, and too many organizations spend too much time rearranging the deck chairs on the Titanic.
If you want to see the problem more clearly, take a look around the office, from Agnes in Accounting to Stan the Man in Sales. From Reggie in Receiving to Ruth in Reception. The people on your staff are wonderful, devoted, and talented members of your team. They are also the biggest threat to your security. (more…)
And The Award Goes To…
It's awards season, our time of looking back to a previous year's achievements across a variety of cultural disciplines. The Oscars, the Golden Globes, and the Peoples' Choice Awards are just a few. As an IT professional, you've longed for more industry-specific recognition, and awards like "Best Pocket Protector in a Supporting Role" or "Best Line of Code in a Feature Length Composition" make your digital heart sing. (more…)
The Gifts That Keep On Giving
Isn't it great to be back at work? The kids are back in school, the elf-on-the-shelf is back in the attic planning next year's pranks, and all you've got left to look forward to are the credit card bills. Santa was a bit overzealous, perhaps, but the looks on their faces make it all worthwhile, am I right? (more…)
Ho Ho Hold On Just A Minute
As an IT professional, you are familiar with social engineering. You've probably even had specific training on social engineering and the ubiquitous threat it poses to your network. As a result, you look suspiciously at Melvin, the new facilities guy, as he makes small talk with Raynell at the front desk. Is that a thumb drive on his big key ring? (more…)
That Time Again Already?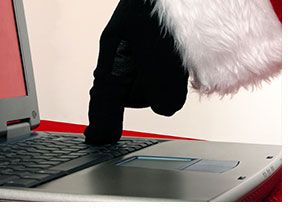 It's the beginning of the holiday season. The radio stations switched to Christmas carols around Halloween, Santa is ringing a bell over a red bucket on every street corner, and we haven't even carved the first of the annual pair of turkeys, much less cleared the freezer of last year's fruitcakes from Aunt Eunice. Our only consolation, apparently, is the conspicuous consumption masking itself as Black Friday.
(more…)
Acting on CyberTerrorism
Penetrating Proximity
Hillary's Email and National Security
As Republicans try to make political hay while the sun shines on Hillary's private email server, another national security issue rears its ugly head from the latest batch of those released emails. The AP reported last month that Russian hackers tried to access Hillary's private server at least five times while she was secretary of state. The attempts in 2011 were disguised as fake New York State traffic tickets and, if opened, would have embedded malware that would allow foreign nationals to control her server and access all of the information stored there. (more…)
Government Contractors and APTs
The last several months have seen an increase in the reported breaches of government or related networks. The University of Virginia network was breached recently by Chinese hackers, mainly, it is thought, because of their connection to DoD, Intelligence, and other government contractors, programs, and facilities.
Government contractors seem especially vulnerable these days, particularly to APTs, so let's take a look at this threat with fresh eyes. (more…)
An Affair to Remember
Imagine your life as a conservative, family values politician, or maybe even a minister, leading a flock of faithful men and women, your devoted wife at your side and pictures of the children on the desk behind you. That's the "Before" picture, the one you see in your mind before the Ashley Madison hack and data dump, before the world connected your name and address and, in some cases, your most intimate details with the online presence designed to optimize invisibility. The "After" picture? Well, that one's still in process, but the smiles evaporated quickly, and it's an image that's likely to stick with you for a long time. (more…)
Welcome to Fergus Falls!
The thumb drive sits on the edge of the table, carefully wrapped in cellophane and surrounded by the other promotional materials from the SWAG bag left by the Chamber of Commerce. It was a very nice gesture, and you're giving serious thought to the guided tour of local brewpubs pictured in one of the brochures, but you eye the thumb drive with suspicion. And rightfully so. (more…)