Not Enough Caffeine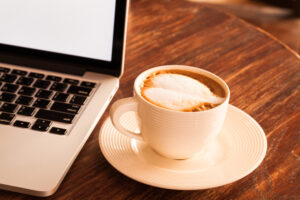 You finally snag the quiet corner at the coffee shop, you local retreat when you really need to get work done. Something about the ambient noise and the fact that nobody around you works with, near, or for you. Just a collection of pilgrims on the road to revenue, beneficiaries of the gig economy hopped up on espresso and pumpkin spice. Take the guy next to you, the one sporting skinny jeans over Chucky T's and a faux flannel shirt beneath an emerging beardlet. He's got the right glasses, an open Moleskine notebook in front of him, and just the right number of stickers on the opened lid of his MacBook Pro. Probably working on a social capital start-up, right? (more…)
Nobel Prizes And Cybersecurity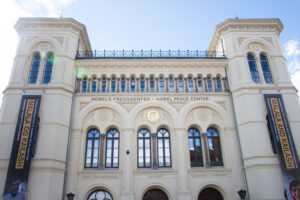 What can well-intentioned Swedes tell us about improving global cybersecurity? Quite a bit, probably, but specifically we should consider the recent award of the Nobel Prize in Economics to Richard Thaler, a professor at The University of Chicago. Thaler's work in human behavior led to a bestseller titled "Nudge," a book about helping people make better decisions. Among his findings was the reality that people didn't voluntarily enroll in 401Ks until their employers made those decisions for them, essentially nudging the employees to be more proactive about the financial health. Once the companies made enrollment essentially mandatory, employees understood the benefit. (more…)
Dirty Deeds Done Dirt Cheap
There are two types of electrical power. The first is AC, or alternating current. It's what comes out of the plug in the wall. The second is DC, which is stored and distributed by batteries. The combination of the two would be, well, shocking, and it might even generate classic hits like "Back in Black" and "Hell's Bells." But those are not the relevant stories about ACDC these days. (more…)
The Connector
It's called the connector. The section of highway where I-75 and I-85 join together to pass through the booming metropolis of Atlanta. It is almost always congested, and it carries a lot of information, not unlike the building that used to rise above the north end of the massive swath of concrete. That's where the Equifax building used to be, and might still be. (more…)
The Safari of Cybersecurity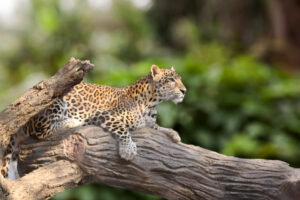 Sitting on a shady porch overlooking the river and savanna of Samburo in Northern Kenya. To the left, several elephants lounge in the water. To the right, baboons gather along the riverbank and the safety of the trees beyond. In the middle, just across the river from the shady porch, a leopard stretches lazily to shake off a midday nap and surveys the evening's offerings at what might be considered his food court. Dissatisfied with the current menu, the leopard retires to the shade of the saltbush and acacia tree to give the chefs at the circle of life cafe a chance to prepare a fresh offering.
(more…)
Cousin Eddie And Hurricane Names
Clark Griswald's cousin meant well, but every time he pulled the RV into the driveway, chaos ensued. All Clark seemed to get out of the visits was a pair of white patent leather loafers. Ain't family grand, especially when you're on vacation.
Justice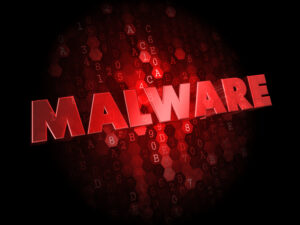 Politico and others report that the Department of Justice has indicted a Chinese national accused of selling malware to hack a number of American and European companies. The general sense is that Yu Pingan and friends conspired to create the Sakula malware used effectively in the OPM breach and others.
(more…)
The Semantics Of Passwords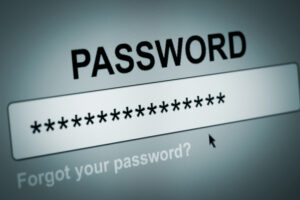 One of the hallmarks of successful cybersecurity is an organization's ability to protect its assets while making them fully available to staff. The right people accessing the right data and moving the human ball forward. That's the stuff dreams are made of. A key ingredient to that stuff is a mechanism that encourages and requires robust passwords at the consumer level. Not the general consumer, of course, but the staff who consumes your data in order to help your business thrive.
Beyond The Political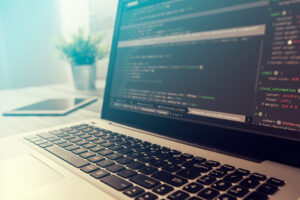 Politics is one of those topics best avoided among polite company, and this post in no way espouses particular views or partisan sentiments. It is difficult to talk about federal efforts to enhance cybersecurity without drawing attention to national politics, but that is what we hope to do. (more…)
Harvey The Unimaginable
Back in the day, there was an offbeat Broadway show about an imaginary rabbit that occupied the house and lives of good people. It just sort of seeped in, like a rising tide, from the basement. That rabbit's name was Harvey, and he was seen only by those who really wanted or needed to see him. (more…)
Riding Along On Easy Street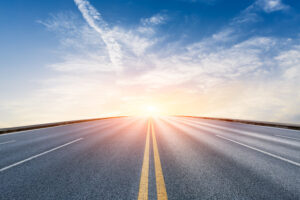 Your organization is a well-oiled machine. It's nimble, responsive, and ready to follow in any direction you lead. Or lean. In many ways, it's like a Segway. You don't want to get too far ahead of it, and if you stay behind it, the machine will simply stand still. You have to confidently lean in the direction you want it to go, and you have to trust it to respond accordingly. When you reach that level of synergy, you and your Segway — your organization — become one.
The Swede Smell Of Cyber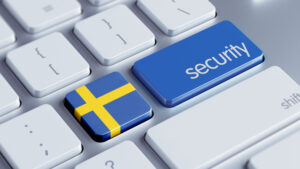 Checking into the hotel in Stockholm, visiting Scandinavia with the family, I couldn't help notice the local papers. On the cover, above the fold, was the face of a man frustrated with a recent turn of events. Even though I couldn't read the words — I don't know Swedish — I could tell the man was a politician. It was that kind of picture. Given the current state of American politics, it was almost refreshing to see another country swimming in scandal. Imagine my surprise, though, when I discovered the punchline. There were no prostitutes or drunken junkets. There was only cyber. But it was just as messy.
Cat Stevens: Cybersecurity Hero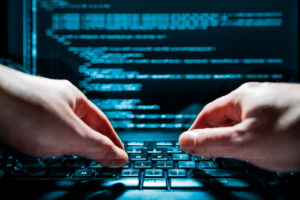 Though he now performs under a different name, Cat Stevens once had his finger on the hippy, singer-songwriter pulse in America. Naturally, this made him something of a cyber savant as well. Naturally. It was his early encouragement of software and firmware updates and the direct correlation between those and network security. And he worked all of this early magic into his lyrics. Specifically one line, which suggested that, "The patches make the goodbyes harder still." Many assumed he was only referring to the blue jeans of our passing youth, faded blue into the sky. But give that joint a rest and read between the lines.
You Have The Power, Mostly
Just when you thought it was safe to go back in the water, Russian hacking resurfaces in waters beyond the political. Sure, it was devastating when we realized that Russia had wormed its way into our electoral and democratic process, but that was apparently just the beginning of the story. (more…)
The Future of Cyber- Part One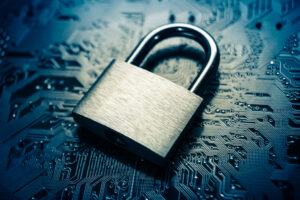 During a recent talk at The Chautauqua Institution, Denise Zheng held forth on the nature of cyber conflict: past, present, and future. A Senior Fellow and the Director of Technology Policy at the Center for Strategic and International Studies, Zheng has also worked as a senate staffer on the Homeland Security Committee, in the Computer Associates software engineering process, and, most recently, on cyber moonshots at DARPA. So her perspective on cyber reflects and informs those of consumers, governments, and leading edge developers. (more…)
Marsha Marsha Marsha!
You would think it would've been Jan Brady who wreaked havoc on the world this summer, trying anything to get the attention that always goes to Marsha. But, alas, it was Cindy, a tropical storm that stormed off the gulf coast like a teenager scorned, leaving a trail of devastation that even Gladys couldn't fix. Homes were destroyed, businesses damaged, and lives lost, reminding us of the serious punch that Mother Nature can pack when she wants to. If you're reading this, you're among the lucky.
The Smaller They Are, The Harder They Fall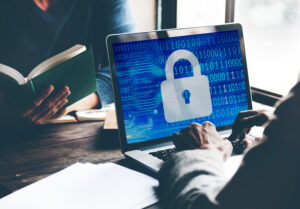 While the media streams constantly with news of big-name breaches that threaten the global economy to the core, an even more significant story grows on the outer banks of public awareness. Sure, the big banks and retailers have lots of data to steal, but they also have the resources to protect their networks. The same is not always true of smaller enterprises. Perhaps in recognition of this, ransomware attacks on small businesses are increasing in greater numbers than their Goliath counterparts, according to 
Small Business Trends
.
No Such Thing As A Free Lunch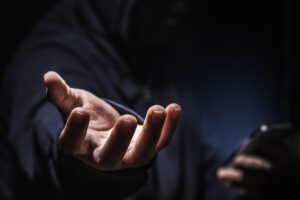 As remarkable as adware can be, both from the marketing side and the consumer side, the fact that banner ads and other promotions stem directly from your search habits is really the least of your worries. Imagine if the ads began to deploy code that controlled your computer, changed your default browser, and tracked your search habits for a Chinese marketing firm?
(more…)
It's A Family Affair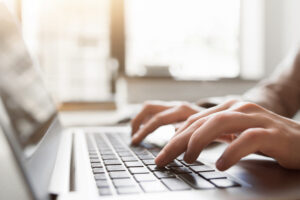 If you grew up in a large family, you know the sensation. Lots of aunts and uncles and thousands of cousins you saw on a limited basis, like every other year or so at a family reunion somewhere. Some of those kids were really weird, and they seem to come by it pretty naturally, since Uncle Fred and Aunt Eunice popped out of the RV with a gin and tonic in one hand and a fistful of political conspiracy theories in the other. Who knew Tolstoy was the second gun on the grassy knoll?
Hacking Up Your Tex-Mex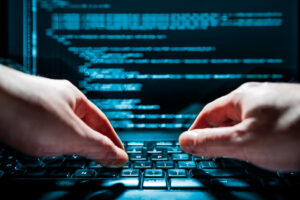 Some breaches are just tough to stomach, and earlier this year that was especially true at Chipotle Mexican Grill stores across the country. Drawing details from a 
recent story
 on The Verge, every state in the Chipotle Nation, it seems, was affected by a credit card POS breach that garnered the hackers sensitive account information. No word yet on whether they wanted black beans or pinto beans with that data.
Camp Songs For IT Professionals
It's summertime, and the livin' is easy. Fish are jumpin', and the cotton is high. If you're lucky, the old memories from summer camp return to the fore, as nostalgia delivers you from the daily stress of network security and constant threats.
When Cybersecurity Is Mainstream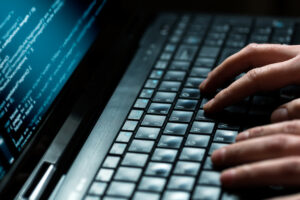 Let's face it. Most IT Departments feel undervalued or ignored. Like lawyers, you try to avoid them at cocktail parties until you need one. At least that's the way it was in the old days, like back in 2015 or so. With the ever-advancing wave of cyberthreats and our reluctance to reduce the epic size of our digital footprints, cybersecurity is entering the mainstream in new and surprising ways. Consider a long but thorough examination of the current state of cybersecurity in, of all places, 
The New Yorker
. Known more for it's insights into western philosophy and the Upper Easy Side, even 
The New Yorker
 has recognized the growing ubiquitousness of cyberthreats. Have you?
Hacking Ain't What it Used to Be
Do you remember 1986? The first class was inducted into the Rock and Roll Hall of Fame, the Challenger Space Shuttle disaster rocked our world, and Top Gun was the highest grossing film of the year. That year also brought us the Computer Fraud and Abuse Act (CFAA), a law that many have suggested hasn't kept up with the rapid pace of technological innovation. After all, ARPANET was in its infancy in 1983, and the World Wide Web wouldn't become a consumer reality until around 1990. Protecting isolated computers is a wildly different thing from keeping networked devices secure in the IOT world. (more…)
The Imperfect Storm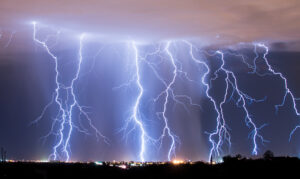 There's a storm brewing, potential chaos lurking in the wings. And I'm not talking about politics. Though, if we're being honest, there's a storm brewing there, too. We can argue cause and effect, but the world is changing in palpable ways, probably more rapidly than we imagine. (more…)
When The Chips Are Down
Ever had that feeling that someone is watching you, like the door is ajar and folks just passing by the office can see everything on your desk? Have you felt that way for the last seven years? If so, you're not alone, especially if your computers use Intel chips with vPro technology. According to a 
recent Ars Technica report
, Intel has only recently provided a patch to a backdoor in your network that has been open since the year Facebook was launched. Think about that.
Arraigned On The Planes Of Spain
Back when Julie Andrews was in her theatrical prime, there was more than just The Sound of Music in the hills. In My Fair Lady, she repeated "the rains in Spain stay mainly on the plains" in an effort to lose her cockney accent. One could argue that Eliza Doolittle was trying to escape her past and enjoy the liberty associated with a new identity, a new language, a new sense of freedom. The same might be said of Peter Yuryevich Levashov, a Russian hacker whose fingerprints are said to be found on such exploits as the Russian intrusion into our 2016 elections. (more…)
Introverted Social Media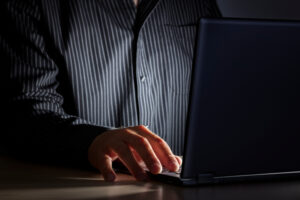 Even if we could isolate the recent activity of Russian hackers, imagine a mainstream marketplace for nefarious services provided by invisible people paid in Bitcoin.The information you seek is mined from the personal profiles and accounts of your target audience, whether that audience is a cheating spouse or a rebellious teenager with a hidden social media presence. It's a complete violation of privacy, and we feed our own vulnerability with every trace of our digital footprint. (more…)
Is That Toaster Listening To Us?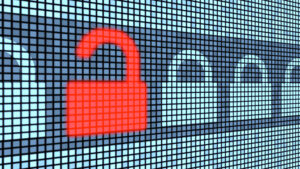 In the interest of your organization's OPSEC, step away from the microwave before you answer this question. There is no telling who might be listening right now. And if you've ever had Russian dressing on your salad, be sure you state that explicitly. Denial is not just a river in Egypt. Here's the question: How confident are you that your cybersecurity practices are up to speed? (more…)
Who's Watching The Watchers?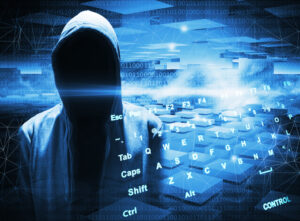 It's been a strange month or two in the world, and that's not simply a political statement. There is a very real sense that somebody's watching, all of us, all the time, and that we should take that for granted. Increasingly, it seems, that voyeurism extends beyond our digital footprint and into our everyday physical spaces. While novelists and science fiction authors have been seizing on the approach of these days for decades, the Luddites are always the last to know. But, you might ask, who is watching the watchers? Apparently, that would be Wikileaks. (more…)
Bundle Up To Avoid The Cold
With every passing week, it seems, cyberthreats and hacks inundate the news cycle and bring home the absolute insecurity that most of us experience (or should) when we take even the smallest of baby steps with our digital footprints. Of late, it's the Russians who seem to take center stage, hacking our politics and manipulating our elections. Though we could debate the extent of the success, nobody seems to doubt the intent any longer. If those chilly diplomatic breezes seem to intimate a second cold war, will cyber be the weapon of choice? Is it already?
All The Bells And Whistles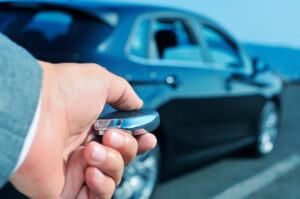 It's a new year, and one way to celebrate is to buy a new car, even if it's only "new to you." The used car market is a vibrant one, and delaying gratification often allows consumers to forego the immediate depreciation of a new car once it's driven off the lot. And, in may cases, the car retains all the bells and whistles that were attractive when the model was new. The problem, though, is that all that technological prowess doesn't know the car has changed hands.
Executive Orders
Lots of talk about Executive Orders these days. They've been issued in such a flurry that it can be difficult to keep track of what's being ordered and who's being affected. On the drafting table, according to CyberScoop, is an EO that initiates President Trump's efforts on cybersecurity. It doesn't seem to have the aggressive edge that the others have had, if protests are to be used as a gauge. Nobody seems to be protesting the cybersecurity orders so far, and even former Obama administration officials have indicated that they agree with the order. Still, what does all this mean to folks in the trenches? (more…)
A Secret History of Bad Relationships
Have you ever been THAT guy, the one who is only trying to be honest when everybody turns to him to point out the flaws in the system? You're the one who remembers the office party everybody else wants to forget, down to the details that are all but lost to the ages. You're there to remind Chuck in Sales & Marketing that numbers are down and click-throughs and conversions are sure to follow, even when Chuck didn't ask. What? It's the truth. You're just putting it out there. Now imagine you simply harbored all this information and people sought you out and analyzed your memories. (more…)
Bold New World
Cybersecurity is approaching oxygen and water on the list of things we need to survive in this crazy world of ours. The threats are very real, whether deployed by governments around the globe or 400-pound hackers in their bed or the window booth at the corner coffee shop. The technology we create to make our lives easier now requires extraordinary vigilance, but it's not the machines we should fear, as science fiction writers originally thought. The biggest threats seem to be the humans manipulating the good technology for bad purposes, and we can never completely isolate ourselves from them. Or can we? (more…)
You Will Save the World Several Times Today
This one goes our to all of the IT professionals our there sporting haute pocket protectors filled with government pens and .5mm mechanical pencils; the troops at the front lines of cybersecurity where the CAT 5 clicks into the road, and the hum and warmth of the server room gives indication to the heat and fire of network significance. You were the heroes of calculus and band camp, but your swagger has been under-appreciated by popular culture for years. That is until now. (more…)
REM and the Lyrical State of Cybersecurity
Way back when, in a world before the Internet, when information moved by postal truck and mere facsimile, there strode upon the earth an alternative rock band whose words were even more prescient now than when they first uttered them. And while REM exited stage left, their pronouncement that "It's the end of the world as we know it" enjoys fresh relevance with each wave of technological advance. (more…)
Be Driven to Be the Driver
Mad Max Rolling Thunder
Have you ever been passed by a big rig and thought to yourself how glad you were that somebody was at the helm of that rolling bundle of death? Have you ever seen a roadside littered with billboards advertising legal services for victims of crashes involving big rigs? Maybe seen the ads on television? If so, you probably take little solace in the idea that big rigs are evolving toward autonomous operation only slightly more slowly than cars, and most new cars already come equipped with the required hardware. Put on a hockey mask and crank a chainsaw, cause you got a real massacre on your hands. (more…)
Get Your Head in the Game
Remember the old days, when military pilots wore wool-lined leather helmets and big, clunky headsets? Probably not, since those practices tapered off after World War Two. By the time fighter pilots came into your field of vision, it was probably Tom Cruise singing "You've lost that loving feeling" while Goose couldn't eject from the backseat. It didn't end well for Goose, but you have to remember ICEMAN and MAVERICK in bold print on the helmets as the frosty colleagues pulled together to fight off the Russians and save the day. In addition to the monogram, the helmets had been upgraded to include oxygen masks and room for the really cool aviator sunglasses. Negative, Ghost Rider, the pattern is full. (more…)
Jackware In The Box
Fans of this blog — and let's be honest, who isn't a fan? — will recall a recent post that detailed the carjacking of a Jeep Cherokee from several miles away. It was an effort to demonstrate the security vulnerability of cars equipped with wireless access points and other IoT equipment. And it worked. Cars were recalled, security issues were addressed, and we now have an additional lens through which to view rapidly advancing car technology. But what if the car is advancing beyond us, the drivers? (more…)
Open Says A Me
Passwords are the first line of defense for critical network infrastructure. Building an organizational expectation for strong password use in no longer seen as an option. It is now a requirement. If you can get your staff to deploy 8-12 characters randomly selected from all varieties available, that's $uPer GrE@+. (more…)
Crazy Cousin Guccifer
Every family's got at least one, a crazy uncle or distant cousin who adopts a scorched earth perspective when exiting the reservation or joining the circus or moving to Iowa to invest in an earthworm farm. You don't hear much from them for a while, but the names and stories get opened up at family weddings and funerals, reunions marked by distant sadness and curiosity. Guccifer, aka Marcel Lazar, is a Romanian hacker who may seem new to the family, but his name should sound familiar very soon if not already. (more…)
Ransomware Exposed: Sextortion
Ransomware is not new. It's been around for a while, and clever hackers have found ways to extort just the right amount of money to make it worth your while to settle. The balance is somewhere between what the data is worth and what it would cost you to recover it through normal machinations. Traditionally they've kept the number low enough that is was cheaper to pay up and walk away. An easy decision, perhaps, when the data is just that. Data. (more…)
A Coppertone Moment
It's the official beginning of summer, and hundreds of thousands of tourists from the far reaches of North America are making their way across the USA in a Chevrolet, migrating to the seasonal climes and exotic beverage offerings of coastal communities across the Southeast. Escaping the more — perhaps presumably — mundane and pedestrian challenges of their normal lives, many tourists engage in atypical behavior, casting inhibitions to the wind and embracing the larger world in various stages of sobriety and dress. It's all umbrella drinks and beach reads, kids running amok and minivans loaded with folding chairs and inflatables. Now imagine your data sitting next to that family in Denny's. You know the one. (more…)
The Manhattan Project
The District Attorney for New York County and Manhattan is officially calling for smartphones to be equipped with a backdoor. Boing Boing reported last week that the DA's efforts to ensure law enforcement access to stored data on all tablets and smartphones has the support of law enforcement officials in The UK and The Netherlands. So there's that. But while the DA's office goes to great lengths to affirm that access under search warrant would not violate human or civil rights, the report does not address the very real problem on the tech side. If you put a chink in the armor, it seems, wouldn't you invite other, less hospitable elements to the party? (more…)
Follow the Money
Looking for a good business model with a market poised to explode in the next five years? No, it's not the latest social media platform or even a cryptocurrency. It's cybercrime, and your business is rapidly becoming their business. (more…)
Internet of Wings
Ever feel like somebody else is in control of your life, flying the airplane that is your body through the friendly skies of your daily routine? Well, if you're on the same plane with Chris Roberts, you might just be living beyond the metaphor. Chris likes to fly big airplanes, with real people on them. But Chris Roberts is not a pilot.
This Christmas, Give the Gift of Data
In fact, you already do. You just don't get credit for it. Every time you enter the ether, you leave a trace. But you already know that. It's the reason you face the right ads the next time you cross the threshold. It's why social media companies work so hard to keep you active on their sites, free of charge. You already know that in those settings where you don't pay for a product or service, it's because you are the product. But it's about to get real (and probably has already). (more…)
What's my weight got to do with Cyber Security?
Our company graciously provides first-class health coverage to team members and their families.  One aspect of our health plan is the opportunity for each member to have an annual check up.  As I have gotten older (and wiser, I hope), I have taken advantage of this perk in hopes of getting an early jump on something that could impact my physical health, ability to work, and ability to provide for my family, etc. Common sense, right?  But what the heck does this have to do with cyber security? (more…)