Dirty Deeds Done Dirt Cheap
There are two types of electrical power. The first is AC, or alternating current. It's what comes out of the plug in the wall. The second is DC, which is stored and distributed by batteries. The combination of the two would be, well, shocking, and it might even generate classic hits like "Back in Black" and "Hell's Bells." But those are not the relevant stories about ACDC these days. (more…)
The Connector
It's called the connector. The section of highway where I-75 and I-85 join together to pass through the booming metropolis of Atlanta. It is almost always congested, and it carries a lot of information, not unlike the building that used to rise above the north end of the massive swath of concrete. That's where the Equifax building used to be, and might still be. (more…)
The Safari of Cybersecurity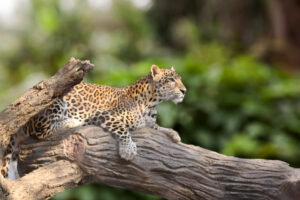 Sitting on a shady porch overlooking the river and savanna of Samburo in Northern Kenya. To the left, several elephants lounge in the water. To the right, baboons gather along the riverbank and the safety of the trees beyond. In the middle, just across the river from the shady porch, a leopard stretches lazily to shake off a midday nap and surveys the evening's offerings at what might be considered his food court. Dissatisfied with the current menu, the leopard retires to the shade of the saltbush and acacia tree to give the chefs at the circle of life cafe a chance to prepare a fresh offering.
(more…)
Cousin Eddie And Hurricane Names
Clark Griswald's cousin meant well, but every time he pulled the RV into the driveway, chaos ensued. All Clark seemed to get out of the visits was a pair of white patent leather loafers. Ain't family grand, especially when you're on vacation.
Justice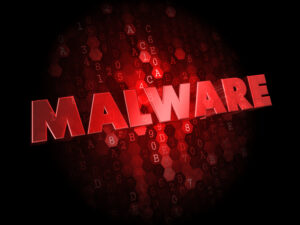 Politico and others report that the Department of Justice has indicted a Chinese national accused of selling malware to hack a number of American and European companies. The general sense is that Yu Pingan and friends conspired to create the Sakula malware used effectively in the OPM breach and others.
(more…)
The Semantics Of Passwords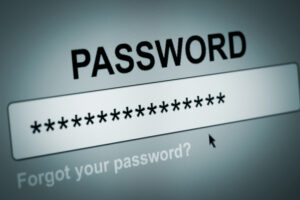 One of the hallmarks of successful cybersecurity is an organization's ability to protect its assets while making them fully available to staff. The right people accessing the right data and moving the human ball forward. That's the stuff dreams are made of. A key ingredient to that stuff is a mechanism that encourages and requires robust passwords at the consumer level. Not the general consumer, of course, but the staff who consumes your data in order to help your business thrive.
Harvey The Unimaginable
Back in the day, there was an offbeat Broadway show about an imaginary rabbit that occupied the house and lives of good people. It just sort of seeped in, like a rising tide, from the basement. That rabbit's name was Harvey, and he was seen only by those who really wanted or needed to see him. (more…)
Riding Along On Easy Street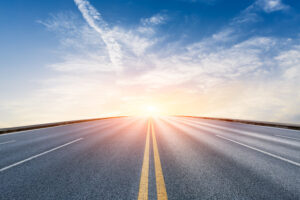 Your organization is a well-oiled machine. It's nimble, responsive, and ready to follow in any direction you lead. Or lean. In many ways, it's like a Segway. You don't want to get too far ahead of it, and if you stay behind it, the machine will simply stand still. You have to confidently lean in the direction you want it to go, and you have to trust it to respond accordingly. When you reach that level of synergy, you and your Segway — your organization — become one.
The Swede Smell Of Cyber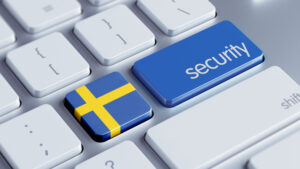 Checking into the hotel in Stockholm, visiting Scandinavia with the family, I couldn't help notice the local papers. On the cover, above the fold, was the face of a man frustrated with a recent turn of events. Even though I couldn't read the words — I don't know Swedish — I could tell the man was a politician. It was that kind of picture. Given the current state of American politics, it was almost refreshing to see another country swimming in scandal. Imagine my surprise, though, when I discovered the punchline. There were no prostitutes or drunken junkets. There was only cyber. But it was just as messy.
Cat Stevens: Cybersecurity Hero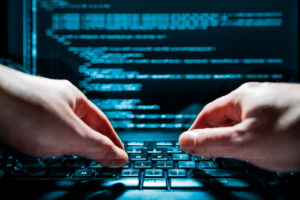 Though he now performs under a different name, Cat Stevens once had his finger on the hippy, singer-songwriter pulse in America. Naturally, this made him something of a cyber savant as well. Naturally. It was his early encouragement of software and firmware updates and the direct correlation between those and network security. And he worked all of this early magic into his lyrics. Specifically one line, which suggested that, "The patches make the goodbyes harder still." Many assumed he was only referring to the blue jeans of our passing youth, faded blue into the sky. But give that joint a rest and read between the lines.
You Have The Power, Mostly
Just when you thought it was safe to go back in the water, Russian hacking resurfaces in waters beyond the political. Sure, it was devastating when we realized that Russia had wormed its way into our electoral and democratic process, but that was apparently just the beginning of the story. (more…)
The Future of Cyber- Part Two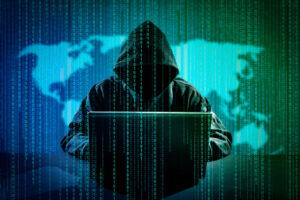 During a recent talk at The Chautauqua Institution, Denise Zheng held forth on the nature of cyber conflict: past, present, and future. A Senior Fellow and the Director of Technology Policy at the Center for Strategic and International Studies, Zheng has some interesting perspectives on the nature of cyber threats going forward. The concept of deterrence, for example is complicated, at least on a national or global scale. "Deterrence requires attribution supported by evidence, further supported by classified information and practices," Zheng suggests, and governments know that for every action there is a reaction, often deploying the same technology. So global resolution of cyber threat potential seems problematic.
The Future of Cyber- Part One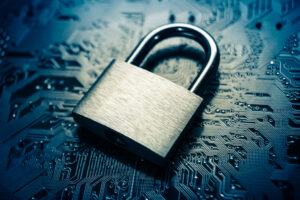 During a recent talk at The Chautauqua Institution, Denise Zheng held forth on the nature of cyber conflict: past, present, and future. A Senior Fellow and the Director of Technology Policy at the Center for Strategic and International Studies, Zheng has also worked as a senate staffer on the Homeland Security Committee, in the Computer Associates software engineering process, and, most recently, on cyber moonshots at DARPA. So her perspective on cyber reflects and informs those of consumers, governments, and leading edge developers. (more…)
The Smaller They Are, The Harder They Fall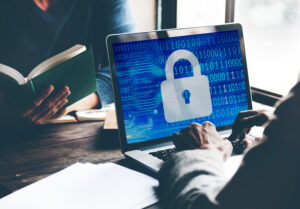 While the media streams constantly with news of big-name breaches that threaten the global economy to the core, an even more significant story grows on the outer banks of public awareness. Sure, the big banks and retailers have lots of data to steal, but they also have the resources to protect their networks. The same is not always true of smaller enterprises. Perhaps in recognition of this, ransomware attacks on small businesses are increasing in greater numbers than their Goliath counterparts, according to 
Small Business Trends
.
It's A Family Affair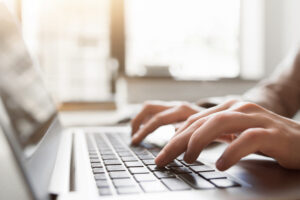 If you grew up in a large family, you know the sensation. Lots of aunts and uncles and thousands of cousins you saw on a limited basis, like every other year or so at a family reunion somewhere. Some of those kids were really weird, and they seem to come by it pretty naturally, since Uncle Fred and Aunt Eunice popped out of the RV with a gin and tonic in one hand and a fistful of political conspiracy theories in the other. Who knew Tolstoy was the second gun on the grassy knoll?
Camp Songs For IT Professionals
It's summertime, and the livin' is easy. Fish are jumpin', and the cotton is high. If you're lucky, the old memories from summer camp return to the fore, as nostalgia delivers you from the daily stress of network security and constant threats.
The Business Side Of Cyberthreats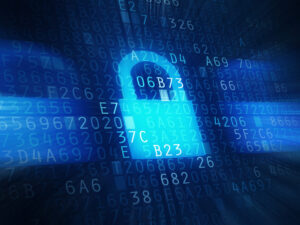 The Wall Street Journal
 is not a publication prone to hyperbole, so a recent headline in the May 18th Business & Finance section screamed for attention. "Cyberthreats Breed Deep Unease" was the title of the article. The media would have us believe that all the really bad things seem to happen to multinationals or political parties. Nothing could be farther from the truth.
When Cybersecurity Is Mainstream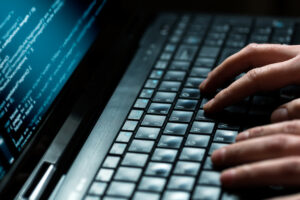 Let's face it. Most IT Departments feel undervalued or ignored. Like lawyers, you try to avoid them at cocktail parties until you need one. At least that's the way it was in the old days, like back in 2015 or so. With the ever-advancing wave of cyberthreats and our reluctance to reduce the epic size of our digital footprints, cybersecurity is entering the mainstream in new and surprising ways. Consider a long but thorough examination of the current state of cybersecurity in, of all places, 
The New Yorker
. Known more for it's insights into western philosophy and the Upper Easy Side, even 
The New Yorker
 has recognized the growing ubiquitousness of cyberthreats. Have you?
The Imperfect Storm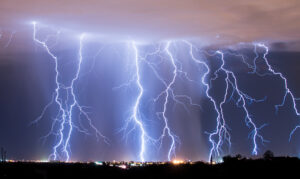 There's a storm brewing, potential chaos lurking in the wings. And I'm not talking about politics. Though, if we're being honest, there's a storm brewing there, too. We can argue cause and effect, but the world is changing in palpable ways, probably more rapidly than we imagine. (more…)
When The Chips Are Down
Ever had that feeling that someone is watching you, like the door is ajar and folks just passing by the office can see everything on your desk? Have you felt that way for the last seven years? If so, you're not alone, especially if your computers use Intel chips with vPro technology. According to a 
recent Ars Technica report
, Intel has only recently provided a patch to a backdoor in your network that has been open since the year Facebook was launched. Think about that.
Arraigned On The Planes Of Spain
Back when Julie Andrews was in her theatrical prime, there was more than just The Sound of Music in the hills. In My Fair Lady, she repeated "the rains in Spain stay mainly on the plains" in an effort to lose her cockney accent. One could argue that Eliza Doolittle was trying to escape her past and enjoy the liberty associated with a new identity, a new language, a new sense of freedom. The same might be said of Peter Yuryevich Levashov, a Russian hacker whose fingerprints are said to be found on such exploits as the Russian intrusion into our 2016 elections. (more…)
Now You See It, Now You Don't
Stand against the wall. That's the common advice given to tourists when they start to make calls on their smartphones in foreign lands. It's not the roaming charges you have to look out for any longer. It's now the roaming thieves who want to steal your phone in broad daylight and compound the pain by phishing your account information to unlock, wipe, and resell the phone. By standing against the wall, you limit the access and cover your blind side. Sadly, the stories are anything but rare. (more…)
Authentic Intelligence
Over the last holiday season, around the IT water cooler, the talk inevitably turned to the cool new gadgets that impressed the mortals and blew the minds of Luddites everywhere. That talk was all about Artificial Intelligence and the need to more efficiently sell shoes. IT folks are way too immersed in AI to get bogged down in practical application, but Marketing and Sales were all over it, both in search and point of sale.  (more…)
Grab That High Voltage Line, Again
As thrilling as it might have been for the relatively few men and women who successfully navigated the Ashley Madison portal to extramarital affairs, nothing can compare to the thrill of seeing your name and vital statistics on view in the public square, again. But that is the ruling of a District Court Judge in Eastern Missouri, who determined that "embarrassment" was not sufficient cause for the plaintiffs to proceed as "John Does" in their suit against Avid Dating Life, Inc. for not protecting their sensitive data. This New York Times article will get you up to speed, if necessary. (more…)
60 Minutes of Cyberthreat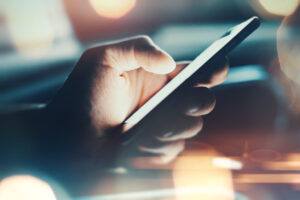 It was a beautiful 
Sunday
, a great day to be outside enjoying the wonder of nature. Maybe you played golf, or maybe you got two tractors stuck trying to cut firebreaks into quail woods that desperately awaited a prescribed burn, probably wishing you had chosen to play golf instead. Don't ask.
At any rate, 
Sunday
 evening rolls around and you settle in for a little light television to bring the weekend to a close without letting 
Monday
 rush the gates ahead of schedule. And then it happens.
Bet Your Bottom Bitcoin
Imagine owning a slice of the future, like buying an ownership stake in the Internet in the early 1990s or swapping pizza for shares to keep an early Apple startup going and fed. As technology has rapidly advanced, we've all missed opportunities, and probably hitched our wagon to a few falling stars as well, all in the name of changing the world and moving the human ball forward.
Ghost in the Machine
You're probably recalling where you were the first time you heard Sting and The Police, or what the funky red graphics were on the cover of that album. That's what most folks recall. We are, after all, Spirits in the Material World. The expression was actually coined by Gilbert Ryle in his 1949 book The Concept of Mind, an examination of Rene Descartes' dualistic separation of mind and body. At the core of this philosophical marvel is the notion that the mind and body work independently of one another, and their connection is speculative at best. This concept takes on new relevance in the digital world.
Hollywood Hacks
Have you ever seen a movie you disliked so much that you wanted your money back? Maybe you kept hoping it would get better but finally you just had to get up and leave. We even use the previews to judge the movies by their covers, voting with our wallets to guide movie studios across our discriminating palates.
Now imagine disliking a preview so much that North Korea orders its national army's cyberwar unit to hack into the Sony Pictures network and create as much chaos as possible without leaving a trail. That's a strong vote with a big wallet and even bigger repercussions. (more…)
Choosing the Right Security Assessment
Navigating the various types of Security Assessments and selecting an IT security service provider can be a daunting task; however, it does not have to be. Understanding the available services and defining your organization's needs at the beginning can help you get started on the right foot, which will ultimately save both time and money. (more…)