Indirect Deposit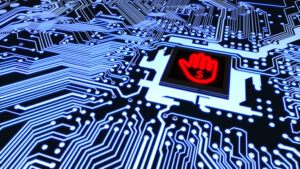 Making payroll. It's the heartbeat of any organization. While we'd all like to work for free doing great things and moving the human ball forward, those mortgage payments and utility bills remind us with uncanny regularity just how important a paycheck can be. This is especially true for folks in the sleepy beach-bound burb of Tallahassee, Florida, where earlier this month hackers diverted the direct deposit payments of city employees to the tune of nearly half a million clams. Read more about this in USA Today
here
.
Digital Carcinogens
As if cybercrime wasn't cancer enough, researchers have now discovered that hackers can give you cancer. Not literally, of course, but in a manner that is certainly emotionally malignant. A proof-of-concept malware has been developed that manipulates the technologies typically used in support of CT scans, and (more…)
The Fine Line Between Hats
Ever wonder how razor-thin the line might be between the good guys and the bad guys? What is it that separates the two? In order to be a good white hat, you have to think like a black hat, and vice versa. (more…)
We Are Here To "Pump You UP!"
Bodybuilding is a movement that even warranted a long-running skit on SNL, with Dana Carvey and somebody else whose name is less familiar urging on the would-be fitness junkies in an accent that is not quite Austrian. It may have been an attempt to mimic the voice and (more…)
A Scooter Ride, Just For Fun?
Have you ever tried to use your data to streamline your business processes? Maybe you figured out you have zero customers in Dubuque, Iowa, and decided to allocate marketing dollars to Cedar Rapids, (more…)
The Ultimate Staffing Option
We've enjoyed a good ride. The bull market has been climbing longer than any in recent history. Business has been good. You've grown the organization, landed some whales, (more…)
The Cybersecurity Of Low Tech
Let's say you're an orange grower in Florida or a large dairy operation in Wisconsin. While these endeavors still depend on Mother Nature, a decidedly low-tech enterprise, the processes involved with the harvesting, marketing, and (more…)
Is Cybersecurity A Game?
For years, consumer advocacy groups have been warning about the effects of video games on our culture, suggesting that the violence of the games and the depth to which the players are drawn into the imaginary scenario often makes it difficult to separate the imagined (more…)
The Island Green Of Cybersecurity
The Players Championship is often called the fifth major in professional golf, and TPC Sawgrass, the Florida course where the tournament is played, is widely known for its signature 17th hole. The green is an island, a small patch of turf across about 150 yards of water from the tee box. (more…)
Hey Alexa, Can You Hear Me Now?
How cool is it to say something and have your car act on it? "Play my favorite song," or "Add my meeting with world leaders to my calendar," or "Take me to the nearest Radio Shack." Okay that last one's tough, but digital assistants are almost ubiquitous in cars these days. (more…)
Remember Windows 95?
Let's go back to the day when IT professionals wore wire-rimmed glasses and pocket protectors. They didn't want to stain the pockets of their white short-sleeved shirts or black ties. In fact, let's replay the entire (more…)
The Art Of Collection
773 million. That's a lot. And That's how many records were exposed in what's being called a "monster breach" or a "breach of breaches." The data was collected over time and displayed publicly on a cloud service and then a popular hacking forum. (more…)
Freelance Into The Future?
There is post-war, post-modern, post-industrialist, and even the post-post rush of social media. (How many likes did I get? Am I valued in the world?) To advance into the world we're creating, we often seem to be stumbling backwards. (more…)
Life At The Edge Of Acronym
If you live and work in the IT world long enough, you begin to speak in a strange vernacular, a language specific to the task of dispensing information efficiently to others who also know the language. IT, for example, is more efficient than information technology. (more…)
Setting Suns and Setting Goals
As the sun sets on 2018, don't let the lyrics of "Auld Lang Syne" and the prospect of bowl game parties occupy the depth and breadth of your personal hard drive and career objectives. There is, after all, a new year on the horizon, (more…)
Thomas Brazil, Chief Digital Officer at Integrated Computer Solutions (ICS), Inc., will be presenting at Innovacon 2019.
The International Association of Innovation Professionals (IAOIP) is partnering with the U.S Chamber of Commerce to bring you Innova-Con 2019.  (more…)
Nerds In A Bubble
Ever heard of the term "Think Tank?" No doubt you have, and most of them are centered around policy development and political lobbying in our state and national capitols. Some gravitate to specific areas of interest, like oil and gas, foreign relations, or (more…)
Captain Of The Enterprise
Remember when the Enterprise would hurtle through time and space under the calm direction of Jim and Spock and Dr. Whatshisname? Those were the days, right? Threats were seen in advance, galaxies away, and even shown on the big screen before actual engagement was necessary. (more…)
We Are the Shhh of IT
At ICS, we don't compromise when it comes to delivering more than our customers expect. We're so focused on that mission that it seems the only thing we fail to do with equal fervor is tell our own story or toot our own horn. Despite the relative silence, our business has grown in parallel with our clients, whose IT needs have been met professionally and selflessly and, yes, quietly. We're like the E.F. Hutton of the IT world, and if you recognize that reference, congratulations on your longevity in the tech industry.
(more…)
The Luddite Next Door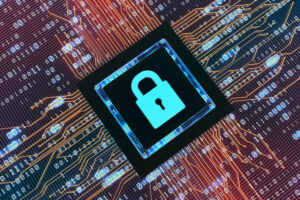 Can you imagine developing a product these days through a process that never once considers the Internet? Utility, distribution, sales, marketing, back-end, and customer support are some of the constituent parts of your new product's development that will never even brush up against the Internet. Tough to fathom such a circumstance in today's environment. Even a resurgent buggy whip manufacturer is likely to secure www.buggywhip.com fairly early in the thought process. (more…)
Nanny Cam Gone Rogue
Everybody knows the Internet of Things is changing the way we live in substantive ways, from thermostats and toaster ovens to alarm systems and lighting controls. If you're sitting at a hotel bar in Schenectady and want to mix a smoothie in your own kitchen back in Phoenix, there's an app for that. You might also ask yourself why you're sitting in a hotel bar in Schenectady, but that's another story. (more…)
The Abstract And The Concrete
The world is abuzz with stories of breaches and cyberthreats, accounts of stolen data and stolen identities. Some famous names are thrown around, names that you know and trust, but the story usually involves someone else, another company or an anonymous cast of unlucky souls who trusted their data to their favorite store or credit card company. (more…)
The Hunter Becomes The Hunted
Ever get the feeling that you are being watched? Has that sensation become even more pronounced as you have transitioned into the digital age? (more…)
Paving The Road To Hell
Even the best intentions can complicate matters. In pursuit of increased transparency, for example, the government designed and maintains a website portal to facilitate Freedom of Information Act requests by the public. According to a recent CNN report, that website was undergoing (more…)
Cybercrime: A Growth Industry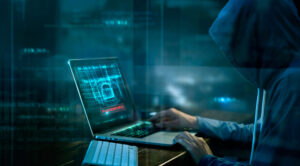 According to a recent Positive Technologies Report, cyberattacks increased 32% year over year from Q1 2017 to Q1 2018. Numbers like that suggest the likelihood of an attack on your organization falls somewhere between inevitable and (more…)
FIN7 Redefining Hospitality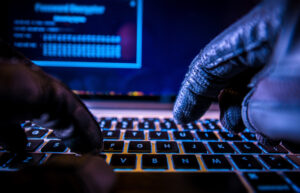 Three Ukrainian nationals have been indicted by the Justice Department for their alleged participation with FIN7 hacking group, an international crime cooperative that has used phishing scams to (more…)
Mitt Romney, Cyber Savant
If you were expecting this post to reveal some special powers possessed by any member of the Romney family, please assuage your initial disappointment with your first-hand experience with click bait. (more…)
I Invented Cyberspace
Meet William Gibson, an unassuming science fiction writer and author of the 1984 cult favorite Neuromancer. The Wikipedia description seems unassailable: (more…)
The Weather Channel On Cybersecurity
Imagine Jim Cantore in the classic blue slicker, microphone in hand, battling the winds and rains coming off the gulf coast as a category five hurricane makes landfall. (more…)
From Russia, With Love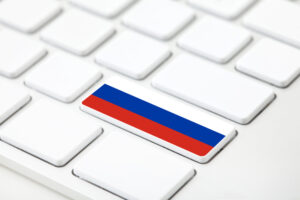 Just when you thought it was safe to go back into the voting booth, suspicions emerge anew that Russian hackers are watching from the other side of the screen. (more…)
Hacking The Weight Off
Most of us could stand to lose a few pounds, and that reality has fueled an entire industry around the latest exercise and fitness gadgets, from watches to fitbands and everything in between. Back in the day, it was heart monitors, but now the world is counting every step and using GPS to track every movement, inspiring friendly competition by data sharing between friends and across platforms. (more…)
How Tweet It Is
Twitter was once a quirky little social media platform that challenged folks to express complete thoughts in 140 characters or less. Maybe you've heard of it? It seems to have been deployed as a weapon of misinformation across our political processes, though no social media platform (or user, for that matter) is without some responsibility. (more…)
Hacking Provokes New Perspective
The power we wield in a digital world can sometimes make us feel bulletproof, like our organizations can conquer the world. To some extent this is true. We do more in less time, enjoy global connectivity, and open the world to new information and transformation. And then we get hacked and it all begins to look suspicious. In the IT world, maybe it's just a cost of doing business, a plumbing issue that has to be resolved or a cleanup on aisle nine. (more…)
The Snarky Fitband
There have been reports of IoT-connected thermostats offering judgmental comments to their owners returning home to the nest a little later than usual. "Home kinda late, don't you think," one display read, and "Where do you think you've been," read another. AI should improve the syntax over time, but the comments struck a chord nonetheless. (more…)
Exposure Of Digital DNA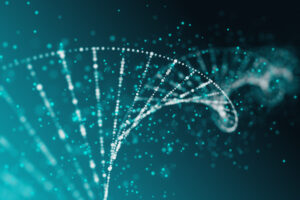 The latest revelation about consumer-level DNA mapping — the kind advertised on television that track your origin back to exotic and unexpected continents — is the evolution of a database that exposes both the unsuspecting and the suspicious. Adopted children are reacquainted with birth parents seven decades removed and introduced to sisters that look just like them. (more…)
Light The Candles Of Cybersecurity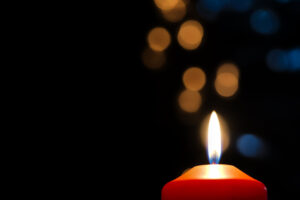 As we approach our national birthday, now 242 years in the making, let's look at the trends and expectations settling out there on the horizon. Threats are up, breaches are increasing in size and scope, ransomware is hitting public and private organizations, and researchers struggle to keep pace with the clever people with bad intentions. Before we eat the cake, we ought to light the way to a more secure future.
(more…)
All That Glitters Is Not Gold Lowell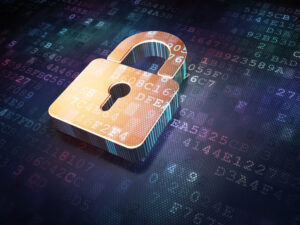 The City of Atlanta was recently the victim of a ransomware attack. As reported by Wired and others, Atlanta paid over $2.7 million dollars in consulting and legal fees to settle a $52,000 ransom. The malware used was of the SamSam strain, and experts at SecureWorks, the response firm working with the City, (more…)
A Bite Of The Apple
One of Apple's many selling points, beyond the cool factor and lifestyle connectivity, is the relative security of Apple products, partly because of architecture and partly because their market share of end users remains relatively low. More people, it seems, prefer other hardware and operating systems. The only outlier may be the iPhone, so let's assume that to be the case — and forgo all the market data that might support it — for the sake of this discussion. (more…)
Fridge With A Mind Of Its Own
Well not exactly. Let's just say the refrigerator may not always be focused on keeping your lettuce crisp.
In a recent Express post, Harvey Gavin reports that hackers could seize control of your Samsung refrigerator and use it to mine bitcoin. And it's not just the fridge. (more…)
The Dark Side Of Breach Victims
As a part of reconciling interests following a highly publicized breach, victim organizations often apologize with an offer to induce customers to remain or return to the fold. Retailers may reduce prices or offer subscription memberships, while banks may offer credit reporting or monitoring for a year or enhanced rates on accounts. (more…)
Stuxnet: The Gift That Keeps On Giving
Remember that time when the Iranian nuclear program was flummoxed by the speeding up or slowing down of their centrifuges? Though the actors have never been formally identified, the special sauce to that enterprise was Stuxnet, and the secret ingredient of that sauce was counterfeit cryptographic certificates from known companies that greased the skids for the malware. Ars Technica is reporting that the secret ingredients are now commonly available for all of your over-the-counter malware needs, if you know who to call. (more…)
This Is Only A Test
Imagine a scenario in which one of your employees — Madge in accounting, or Skip in sales, for instance — selects an incorrect option from a drop-down menu and opens your network and data to the world. Working with that set of menu options is part of his daily routine, but for some reason the mouse clicks on the "organizational armageddon" option instead of the "test network security" option. (more…)
Got Your Head In The Clouds?
A recent cloud security report, as you might expect, had some good news and some bad. Somewhere in the middle is the news that's just that: news. The cases you hear the most about, like the ransomware attacks, make up only about 2% of the overall picture, while web applications represent about 75% of the vulnerability. As for cloud storage and cloud services, the report found that public clouds are more than 50% safer than private or onsite storage. A recent article by Security Intelligence summed it up nicely, and we commend that to your reading list. That's good to know, especially if you are scaling up or outgrowing your current storage arrangement. But it's not a perfect system. (more…)
The Most Interesting IT Guy In The World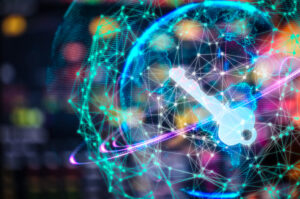 You've seen him at conferences, sporting an ascot and a pocket protector and making it look good. He works the vendor pit like he owns the place, collecting cards and envy from everyone he meets, and connecting demand with supply in subtle but glamorous ways. He walks into a seminar like he was walking onto a yacht, his credentials strung unassumingly around his neck like a lift ticket from Davos. The panel surrenders a seat at the table and he holds forth on contemporaneous cyber issues. He is undoubtedly the most interesting IT guy in the world. (more…)
The Cure For What Ails You
History is rife with examples of enterprising salesmen rushing into lucrative markets to fill a void, real or perceived. Contractors and roofers who work the hurricane and tornado circuits, lawyers pitching the massive settlements they've secured for their clients, and even gameshow hosts selling reverse mortgages and arthritis balms. Like the Wizard in Oz, when you pull the curtain back, it's a simple snake oil salesman with a good story. And the cybersecurity world has been a growth industry for those who overpromise but underdeliver. (more…)
And They Said Print Was Dead
You are the King of IT, the ruler of all things digital, and your organization offers you unconditional love and admiration for the many hours you put in. You monitor the network, manage passwords, fortify firewalls, educate the staff, and even help their Cousin Joey find an internship with a small security startup. You are the man and the woman. They sing your praises from the rooftop, and even wrote a song in your honor. (more…)
A Complete Meltdown Would Be Quite A Spectre
Please pardon the spelling above, in what is an unapologetic play for SEO. If you haven't heard about Meltdown or Spectre yet, you will. They are tragic flaws embedded in microchips that have powered most computers and devices for way too long. (more…)
Reservation For A Nigerian Prince
Ever gotten one of those emails that lets you know your account has been hacked? Maybe it was your email account, and all of your contacts received a quirky email from you unawares, touting the benefits of a particular enhancement drug or the prospects of a Nigerian fortune. Those are pretty common. But how about something a little less ordinary. (more…)
Camp Songs For IT Professionals
It's summertime, and the livin' is easy. Fish are jumpin', and the cotton is high. If you're lucky, the old memories from summer camp return to the fore, as nostalgia delivers you from the daily stress of network security and constant threats.
Arraigned On The Planes Of Spain
Back when Julie Andrews was in her theatrical prime, there was more than just The Sound of Music in the hills. In My Fair Lady, she repeated "the rains in Spain stay mainly on the plains" in an effort to lose her cockney accent. One could argue that Eliza Doolittle was trying to escape her past and enjoy the liberty associated with a new identity, a new language, a new sense of freedom. The same might be said of Peter Yuryevich Levashov, a Russian hacker whose fingerprints are said to be found on such exploits as the Russian intrusion into our 2016 elections. (more…)